Time value of money – $1 today is worth more than $1 tomorrow. When you think there is no such thing as reward point depreciation, think again! Especially when you choose to pay with credit card just to earn extra mileages or cash dollars, you may want to know how you can make sure you can enjoy the full credit for the rewards you earn.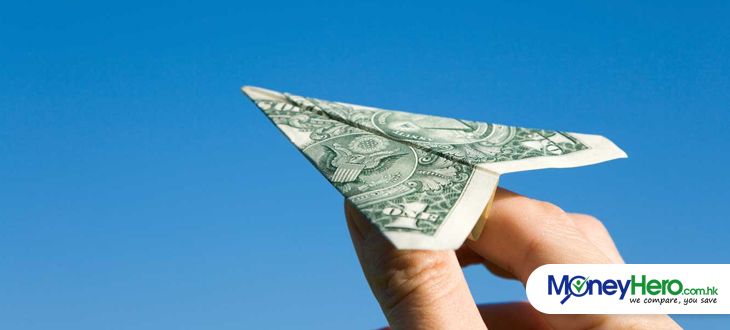 Same journey, but different distance?
It is quite common to see that mileages are valued differently at the time they are rewarded and when they are redeemed, as if the same journey now costs even more when you pay with mileages. Check your mileages and see if they have got shorter over the years. If so, you may want to consider earning cash backs to save money instead from other credit cards.
Different product, different currency
Let's say you want to buy a ticket now and you are short of some mileages, you may be considering if you were to spend the cash dollars on mileages. Look out for the company's policy, most of the time, this will devaluate your original cash dollars. Moreover, despite how appealing the gifts are at the redemption season, make sure you compare the value of the gifts to the possible cash you will be earning. Sometimes redeeming for merchandise can be less valuable. You would not want to lose money simply because you feel good about a 'cash-free' bargain?
Don't turn welcoming rewards into welcoming traps
Some credit cards have very appealing welcoming cash back and cash dollar rewards upon your registration. Before you immediately act upon these opportunities, make sure you double check the spending requirement in order to redeem these rewards. If you sign up for a card for the rewards' sake, make sure you can support that substantial level of spending.
What does the fine print say again? The upper limit trap
When you are happily enjoying your shopping spree and being all fascinated about how much cash rewards you are earning, be sure to understand the reward program structure and learn if there is any cap on rewards for different categories.
Common sense comes first
Don't just throw your common sense out of the window when you are mesmerized by the rewards. 1. Everything expires and it is just the same for rewards. Most credit cards offer rewards on the premise of frequent usage. 2. Remember how a credit card works? More spending, more debt, and more interests incurred if left unpaid. This is certainly one of the times when you do not want to keep your eyes of the prize, but on the your bills instead.
If you want to find out how the rewards systems of different credit card works and pick out your favorite card, visit www.moneyhero.com.hk/en/credit-card . We help you compare and we help you save!