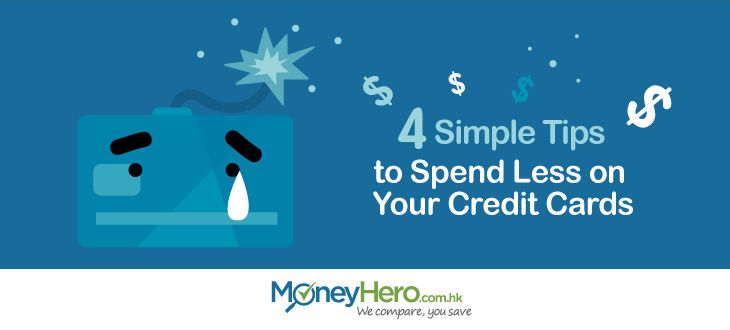 If you feel that you're spending too much on your credit cards, here are 4 simple tips to manage your addiction to plastic.
1. Reduce Your Credit Limit
Higher credit limits might encourage you to spend more than you can afford. If you find it difficult to resist the temptation to buy everything you want, ask your credit card issuer to lower your credit limit.
2. Delete Credit Card Information from Online Shopping Sites
E-commerce sites such as Amazon and iTunes store your credit card information to help you shop faster the next time you purchase something on their platform. This can induce you to make more impulsive purchases when you're browsing. Make sure that you never let these sites save your credit card details so that each purchase requires a few steps, giving you more time to think about whether you actually need what you're buying.
3. Pay Utility Bills With Your Credit Cards to Earn Rewards
Change the way you spend with your credit cards by focusing on what you actually need. Pay for monthly water, gas, electricity, internet and phone bills to help you earn rewards such as cash back and air miles. Be aware that some reward offers may only be available to specific types of cards and some card providers may request customers to pay charges through direct debit in order to earn rewards.
Learn how to earn air miles by paying utility bills.
4. Keep Updated with Any Changes to Providers' Terms and Conditions
Pay attention to any updates of card providers' terms and conditions as it could drastically affect your spending habits. For instance, HSBC has recently announced that the Asia Miles' conversion rate for all credit cards will be adjusted, starting from 4th January 2016. This means that you have to spend more in order to earn the same amount of miles. Hang Seng Bank has also increased its annual fees, deferment charges and raised the minimum monthly payment from 15% to 25% in May 2015. Comparing the terms, miles earned and charges of each provider can help you to decide which credit card is best suited to your budget and spending habits.
Be smart about how you use your credit cards. Control your spending and know more about each card's rewards and fees. Remember that your credit score is based on your card repayment history, so work towards improving your rating.
——
Find out more about which credit card can help you be a smart spender by comparing now at
MoneyHero.com.hk!
Visit MoneyHero.com.hk Blog for more money saving tips and financial advices. Don't forget to follow our Facebook Page!