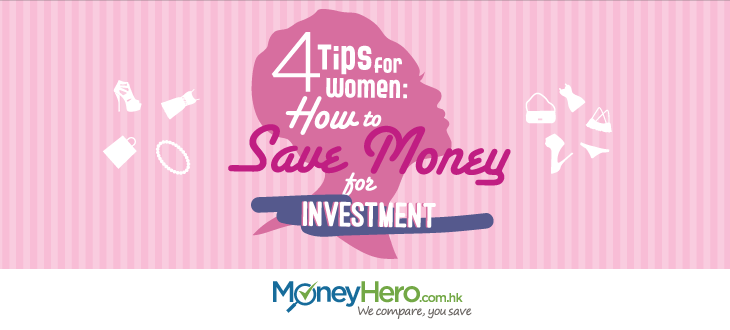 Ever wonder why you may not be as adept with investing, as you could be? The countless financial tips from columnists and friends alike don't seem to help. The root of the problem lies not on you – but the overwhelming expenses we incur per month – from water, electricity, gas, transportation, entertainment, daily essentials, mobile bill, monthly app. subscriptions, you name it, and not to mention shopping. Seemingly burdened down, how do you save and furthermore, invest? So what's the secret of keeping a balance between spending and saving? With the 4 money-saving tips presented by MoneyHero.com.hk, you will find that the capital for investment is hidden in your daily life.
1. Shop at the Right Time
Ladies – would it kill us not to fill up our wardrobes with the latest and greatest fashion? Sure, we could never have too many handbags nor shoes, especially, but how about we set a limit? A thrice a year splurge on premium handbags, no more than 6 pairs of shoes during the same time, and four times a year (so once per season), for clothes? Certainly, there isn't a set formula and every woman's definition of what is premium and what is considered splurging may differ – however, starting by setting a limit would allow funds to be allocated into capital investment. It's never too early to begin!
On the other hand, while shopping is fun, you have to shop at the right time. Shop for your interested items when they are on sale – clothes, accessories, handbags and luxury brand products. When a $5000 Armani jacket is sold at 90% off, you need to pay $500 only, saving $4,500 in return. Smart women will make good use of the money for investment to earn more profits. Therefore, remember to mark down the sale days and outlets.
2. Sell Your Second Hand Fashion Items
Find your old clothes a new owner, instead of leaving them to collect dust in your wardrobe. Sell your unwanted clothes through second-hand trading platforms; there are tons. Perhaps not the most attractive method – but not a bad way to begin freeing up some cash for saving and investing.
3. Brick to Click
Online shopping generally costs 10-30% less than in-store shopping so save more. With a bidding mechanism in place, using online shopping platforms may result in a lower price than shopping at your traditional store for the same or similar items. The ability to compare is also another benefit of shopping online. Did you know that you can also purchase financial products online without paying the processing fee with the promotional offers by different banks? Check us out: moneyhero.com.hk!
See also: The Ultimate Guide to Online Shopping in Hong Kong (Summer 2015)
4. Make Good Use of your Credit Cards
Yes, cards — preferably one card for a different occasion. Take, for example, you can consider having 2 – 10 (yes 10) cards that would allow you reap the most of airmiles, dining rewards, and cashback, (taking a preferred conversion rate and lower fees into account), so when you shop, dine, travel, pay bills, and weather emergencies – the cards you have on hand meet your every need. Spending – on unavoidable needs, and sometimes wants, is a double win with special discounts and offers, so make sure you look out for credit card with these benefits here. It would be easily feasible to have your monthly expenses reduced by a minimum of 10%, for starters. Let's say you spend $5,000 every month on average, but you can save $500 for your investment plan by spending using your credit cards .
Read More: Earn Air Miles by Paying Your Utility Bills!
So ladies , stop saying that you don't have money for investment when you are capable of planning for investment. Take advantage of your current resources. Put aside your saved funds into a saving account. A few years later, you will be glad that you have developed a smart spending habit. Not only can you maintain a good quality of life, but you are also getting one step closer to building wealth !
Want to know more money-saving tips?
Read More: 4 Simple Tips to Spend Less on Your Credit Cards
—
Find more ways to save money on financial products by navigating Moneyhero.com.hk. Visit MoneyHero Blog for more money saving tips and financial advices. Don't forget to follow our facebook page!