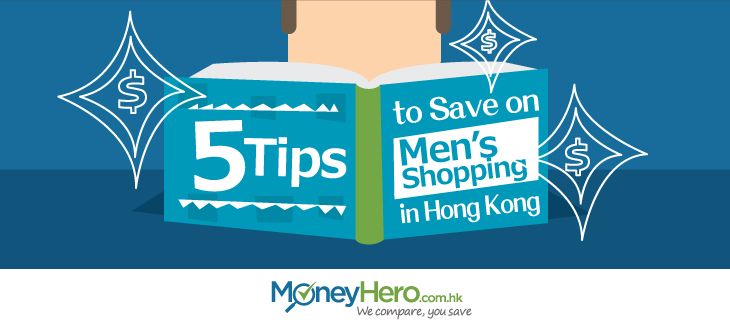 Who says shopping is not a guy thing? A recent survey conducted in the United States by Budget Sense (source article), a financial management app for iOS, found that on average, men actually spend more money on shopping than women. They are more likely to spend about $85 on clothes and accessories, which is $10 more than women. With this in mind, MoneyHero.com.hk has prepared a few tips and useful resources to help guys in Hong Kong manage their spending.
1. Swap Stuff
JupYeah, is an online platform where people share unwanted things and find value from other people's old items. Consider trading in your old Playstation that's just sitting in your closet for someone else's old pair of punching gloves to save you purchasing a brand new pair before that kickboxing class you signed up for.
2. Compare Prices
Visit online price comparison platforms such as Price.com.hk to find the prices and information of different products and services in Hong Kong. Daily drivers can also make use of the Auto Fuel Calculator from the Consumer Council's website to calculate the latest price of fuel.
Apart from comparing prices of different products, you can also save more by comparing different credit cards, mortgages, loans and insurance plans.
3. Buy Second-hand Items
Find cheap and used electronic devices and gadgets through websites such as Hong Kong Second-hand Exchange. Watch lovers can check out KenWatches.com for second-hand watches, while for furniture take a look at the listings at 2nd chance and Asiaxpat.
4. Check Out Offers From Group Buying Sites
Websites such as Groupon and BeeCrazy offer products and services at significantly reduced prices! Deals Hong Kong let's you check out the latest offers from a range of group buying websites in Hong Kong at the same time.
5. Rent Instead of Buy
Photography lovers in Hong Kong can rent different types of photography equipment including cameras, lenses, tripods and microphones from renting company b3 camera. Car lovers can rent cars at favourable prices through Carshare.hk.
To help you save money in the long term, it's worth finding out which credit cards offer you the best rewards in terms of cashback and air miles. MoneyHero.com.hk's comparison tool lets you compare credit cards today to help you save tomorrow.
——
Check out our easy tips that even the laziest person can follow to save more.
Read More: 4 Simple Tips to Spend Less on Your Credit Cards
Visit MoneyHero.com.hk Blog for more money saving tips and financial advices. Don't forget to follow our Facebook Page!