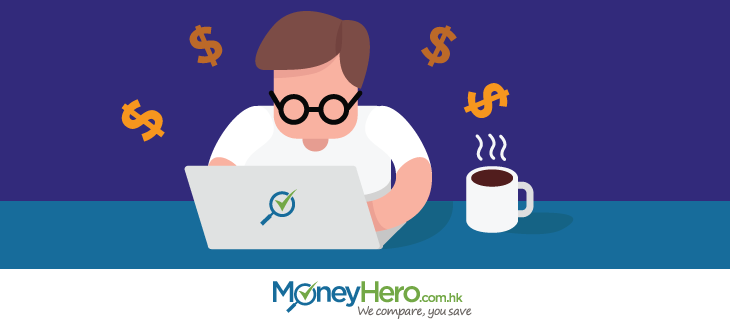 While many college students may be planning to go on vacation when the school holidays come around, others are thinking of ways to use the break as a way to earn extra income and in the process, learn new skills. If you're part of the second group of college students, here are 5 ways to earn extra income during school holidays.
1. HKSAR Government Post-Secondary Student Summer Internship Programme
The Programme provides internship placement opportunities every year for students who are permanent residents of HKSAR and enrolled in full-time accredited post-secondary programmes offered by post-secondary institutions locally and overseas. A lot of bureaux/departments support this programme, including the Fire Services Department, Labour Department, Environment Bureau, and the Department of Justice, etc., so there is bound to be a post that you're interested in! Internship experiences will look great on your CV and can help you understand first-hand how different institutions work. Students might be put off by internships, thinking that they offer a less competitive salary, but the monthly allowance for summer Interns in 2014 is $8,800, which is pretty desirable for college students! Recruitment notice and details are usually released in April on the website of the Civil Service Bureau (http://www.csb.gov.hk), so keep an eye out for it!
2. Job opportunities on the Campus
Don't want to search high and low for a summer job? Why not consider jobs offered by your own institution? Universities actually offer a number of summer jobs and amongst them, the research assistant post is deemed as one of the best summer jobs. Many professors would look for students to help them with their research over the summer, hence employing a dozen of research assistants. Although the salary varies with the funding of the research and the department you're working for, but it is generally higher than internships. Working on the campus means you don't have to adapt to a new environment, and your expenses will be comparatively lower on the campus! However, professors or tutors usually offer the job to students in their department/course, instead of posting job ads. So better check in with them more frequently to get the latest news about job openings.
3. Find Freelance Writing Gigs
If you're the type of student who enjoys writing essays or already have a blog and posts regularly, finding a freelance writing gig online may be the right pick for you. You can send your articles to local newspapers, or look for freelance copywriter or editor jobs online. Writing newspaper articles actually pay quite well, in terms of its flexible working hours. While many freelance writing gigs allow you to work from home and could help you save daily commute costs.
4. Sell Stuff Online or Find a Stall
If you've ever dreamed of becoming an entrepreneur, this coming school holiday may be your opportunity to test the waters. Whether it's collectibles like stamps and coins or your own hand-crafted creations, selling online can be a lucrative way to spend school holidays. If you're handy in the kitchen, you may also want to try selling baked goods like cookies or brownies.
It's easy to create your own Facebook page for your tiny "shop" and promote your products. It's also pretty easy to set up online payment methods so clients could pay you using credit cards or any other convenient method.
You could also look around your house for items that you don't use anymore and do a garage sale or post them online. Doing this is a great way to de-clutter your home.
5. Become a Tutor
If you had a tutor growing up, then you know what the job entails and perhaps, it's time to pay it forward. Word-of-mouth and referrals is how many tutors find parents who are looking for tutors. Posting a small poster in your apartment building's bulletin board advertising your tutorial service can also be an effective way to find new clients.
A quick search online can also help you find companies that are looking for part-time tutors who teach kids (or even adults) over the Internet. You have opportunities to teach not just typical school subjects like math or history but you can also teach a new language to others if you choose to be an online tutor.
—
Find more ways to save money on financial products like travel insurance and credit cards by navigating Moneyhero.com.hk. Visit MoneyHero Blog for more money saving tips and financial advices. Don't forget to follow our facebook page!