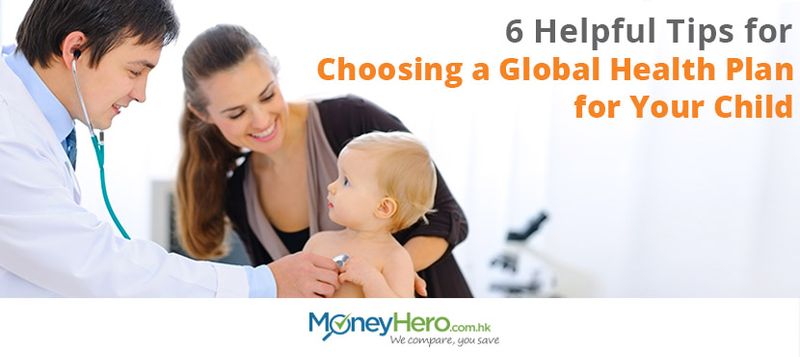 Business travelling can be tiring and stressful, especially when you have to travel around with your family. If you are planning to have children, it is wise to make sure you are financially prepared and find the right international health insurance plan to protect you and your child before, throughout and after pregnancy, as the cost of having a baby can be very steep in different countries. To avoid paying a huge amount of medical costs due to some unexpected mishaps happened to your family, here are 6 things you should watch out when choosing a global medical plan.
1)Prenatal and Postnatal Care
Before and throughout the course of your pregnancy, it is vital that you make regular check-ups on the baby to find out any potential health issues and receive doctor's advice and treatment as early as possible. However, the cost of prenatal visits and diagnostic tests such as blood tests and ultrasound scans etc. could be very expensive in some countries. According to Kaiser Family Foundation, a U.S. based public charity for health care, the average total cost of prenatal care can be as high as US$2,000. If you are not covered under a health insurance plan, you better get prepared as you would need to bear the full cost yourself.
2)Complications from Maternity
No one can predict whether health problems caused by pregnancy or childbirth will arise, especially when you live in an unfamiliar environment. An ideal global health insurance plan provides you with coverage for treatments relating to various complications during pregnancy. If you are insured, you won't have to pay out of your own pocket for these medically necessary treatment, including a Caesarean section which costs about US$14,000 to US$25,000 or more.
3)Newborn Care
Taking care of a newborn can be chaotic. The baby needs to be assessed for weight, congenital defects and signs of newborn illness soon after birth, so you should choose a health insurance plan that pays for treatment and routine care for your baby after birth.
4)Congenital Conditions
In many countries, the local medical plans do not offer coverage for newborn with congenital conditions. Some global medical plans, on the other hand, could provide cover for the newborn with congenital conditions. However, you need to watch out any conditions that you have to meet. For instance, the parents might have to be covered with the insurer for a continuous period of 12 months or more prior to the newborn's birth in order to be eligible for adding such coverage.
5)Well Child Tests
As your child grows, it is important to have preventative medical care by undertaking a series of physical and medical assessments regularly to identify any problems in his/her developmental health and take care of any health issues at an early stage. Some of the global medical plans provide such coverage for your children to have regular medical check-ups and development assessments.
6)Child Immunisations
Vaccination protects your child from potentially harmful and life-threatening diseases such as influenza, polio and hepatitis B. The total cost for all vaccines needed during childhood can be more than US$1,000 on average, so make sure the health insurance policy will pay for these immunisations before your child reaches adolescence.
What's the ideal international health insurance plan for your child?
Cigna's global individual health plan provides comprehensive coverage for parent and baby once the mother has been covered by the policy for 12 months or more. Customer under Gold or Platinum plan (with international outpatient option) will receive cover for prenatal and postnatal care, routine maternity benefit care, home childbirths as well as treatment relating to complications from maternity.
As long as one parent has been covered by the policy for 12 months and the newborn is added to the policy within 30 days of the newborn's date of birth, Cigna will pay for up to 10 days routine care for the baby following birth as well as the treatment required for the baby within the first 90 days following birth. Cigna will also cover the treatment of congenital conditions before the beneficiary's 18th birthday, depending on specific conditions. Apart from well child routine tests, school entry health check, visits to a medical practitioner and child immunisations such as Influenza are also some of the medical benefits that Cigna offers to parents and their children.
With three levels of essential core cover (Silver, Gold and Platinum) to choose from, Cigna's global individual health plan gives customers the flexibility to tailor a cost-effective plan to suit their individual needs. For more details about the product, please click here or call our hotline: (852) 2866 7791 (Mon to Fri 9:30 – 7pm) for free comparison services.
For more information about Cigna, click here.
——
If you are looking for a global health insurance plan, here are some tips that you could follow when choosing the best provider: How to Choose a Global Individual Health Insurance Plan.
Visit MoneyHero.com.hk Blog for more money saving tips and financial advice. Don't forget to follow our Facebook Page!