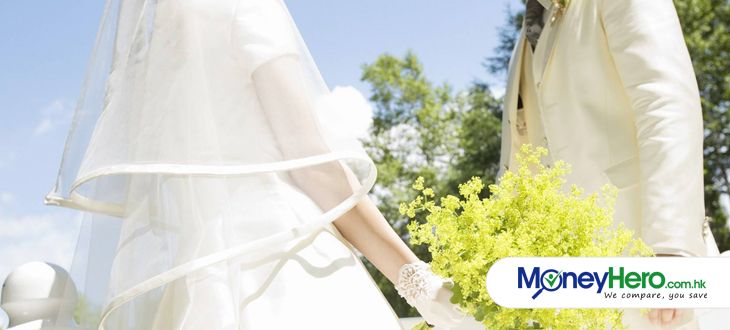 Cheers to the newlyweds! You've gone through months (or perhaps even years!) of preparations for the big day and the wedding was as perfect as how you imagined it to be. Now that the wedding cake has been consumed and all the wedding gifts opened, it's time to work on that prosperous life that you've envisioned for you and your future family! Here are 7 tips that could help you build wealth in this new phase of your life!
Start Getting Rid of Debt
It's always great to start married life with zero debt. If you took out a personal loan for the wedding, make sure that you are regularly paying that off, before you make another major purchase or investment. If you have any credit card debt, you should take steps to reduce this especially since interest payments can be significant and can be a drag on finances.
Set Your Investment Goals
Setting an investment goal helps you better plan a way to get there. Is it to retire in 25 years? Is it to have enough funds for your future kids to go to college? Use this goal to draw up a dollar figure so you'll have an idea of how much interest or profit you need to make from your investment.
Invest Your Money Gifts
Cash is getting more common as a wedding gift. What's great about cash gifts is you can invest them and make them grow. Decide what part of the total amount you'll keep in a savings account for emergency purposes, and what part of it to invest. Having emergency funds equivalent to 6 to 8 months' worth of your salary is a good start. Put your emergency funds in an interest-bearing deposit account and don't just keep it in a drawer or safe in your home.
Invest in Your Own Home
Deciding on owning a house can be your biggest investment decision yet. Getting a home loan and paying for it monthly is better than renting. Compare home loans available to help you save money in the long term. Also, a great reason for taking out a home loan now that you are married is that both you and your new spouse can help each other out with the monthly payments!
Determine Your Investment Risk Appetite
Different types of investments, such as stocks, unit trusts, mutual funds, have different levels of risks and returns. How much and on what you invest in should be guided by your risk appetite and your investment goals.
Invest Time Wisely
Remember that money is not the only thing that you have. Time is also something that you can also "invest," so use it wisely. While spending time together as a couple is important, investing some time in your career by taking new courses or by taking on new responsibilities at work can also pay off through pay increases or promotions. Discuss with your new spouse about how much time you can invest in your career and find a balance that works for both of you.
Manage Your Investments
More on time as a valuable resource, determine how much time you can devote to managing your investments. If you can allocate a lot of time and effort into investing, then actively trading stocks can be the right move for you. Buying only blue-chip stocks and letting them earn dividends and stock-splits can be better for you if you don't have a lot of time to spend on actively managing your investments. Remember, the time you spend managing your investments can mean time not spent with your new memories with your spouse so again, the key is to find a balance.
—
All newlyweds aspire for wealth and prosperity. Through smart investing and by working together, this dream can be achieved by any couple who have just tied the knot!