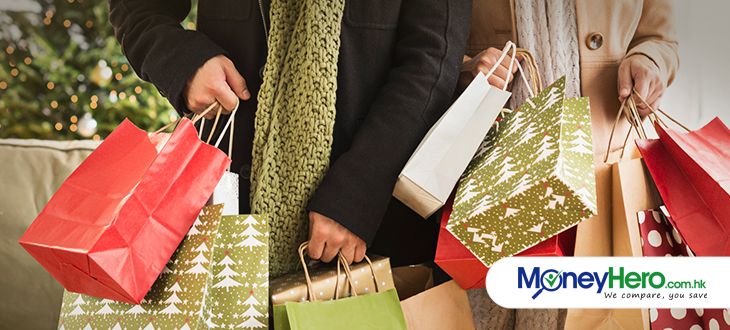 Whether you're buying gifts for a birthday or for a big Christmas party at work, you want to make a good impression whenever you're shopping for somebody close to you. The problem comes when you get so busy that you can hardly find the time to buy anything but the most generic cookie-cutter gifts. Tired of always missing the mark? Here we give you 9 free tips on shopping for special tokens in half the time.
Friends or family?
Naturally, your gift-giving thought process tends to vary when you're shopping for specific people in your life. A present that would be well-received between close friends may not be as successful among members of your immediate family. Take personal preferences, good taste, yearly traditions, everyday habits, or even inside jokes into consideration when doing your shopping. This can help you narrow down which gift ideas may or may not work.
Be attentive.
The best gifts are the ones with that personal touch, showing that you've put considerable thought into what your recipient might enjoy. Has your little sister developed a craving for red velvet cupcakes? Is there a classic novel your best friend has been eyeing every time you go to the bookstore? Even comments made casually or in passing can serve as helpful hints for when you're shopping for that perfect gift.
Be practical.
Sometimes the most effective gifts aren't things people want, but things people don't realise they need. Try thinking outside the box without hurting your gift recipient's feelings or sensibilities. Got a cousin who's redecorating their home? Find tasteful but functional furnishings like bookends or storage containers. Got a friend with a creative streak? Pay attention to the art supplies or writing materials they favour most. Can't think of anything? Find gift certificates to high-end department stores and other specialty boutiques your recipient frequents.
Plan ahead.
Does your workplace throw a holiday party every year? Is your big family reunion coming up? It pays to take note of important dates and special occasions you may need to buy gifts for. Don't be afraid to spend on a perfect gift even if the event itself is weeks or months away. Some people have even gotten into the habit of building a stockpile of small "emergency gifts" all year long. In the end, being over-prepared is better than having to shop at the last minute.
Try something new.
This can be an especially fun idea if you're buying gifts for children or young people: Instead of shopping for an item, try shopping for an experience. Find board games or arts-and-crafts kits that encourage people to bond and work with their hands. Challenging jigsaw puzzles, knot-tying books, or origami sets are gifts that also double as memorable group activities. Even the silly misadventures that come with these gifts can make great stories to share for years to come.
Be creative.
Got a special talent or hobby of your own? Use it! Even framed sketches or small photo albums with handwritten captions can be a thoughtful and beautiful gift for people in your family. Or if you can't think of a single gift, try the "grab bag" approach: Stuff a gift bag or a large box with lots of small goodies your recipient will enjoy like stylish accessories, magazines, classy stationery, or even candies from their childhood.
Check online.
Got an clear idea of who you're buying for or what you want to get them? Try poking around the internet. Some online shops will do whatever it takes to get your business, including offer discounts and gift vouchers for on-the-spot purchases. E-tailers that accept major credit cards can also save you time and money, freeing you from the usual hassle that comes with shopping. Be sure to stick with reputable online shops, such as those with good user reviews, free shipping or comprehensive security protocols in place.
One safe gift idea: Edibles
This tip works best if you are familiar with your recipient's preferences. Are they avid foodies? Are they fond of sweets or gourmet foods? Do they have any allergies? When you have time to kill in between errands, browse your local bakeries in search of cakes, pastries and other tasty foods you can give as gifts. Look for authentic ingredients, interesting flavors, or elegant presentation. Better yet, look for bazaars or independent sellers in your area offering special treats you won't find in supermarkets.
When all else fails, just ask.
Yes, sometimes it really is that simple. Be subtle when asking about what kind of gift your intended recipient would like. If the situation calls for it, be honest. In lots of cases, the thoughtful gesture of gift-giving alone would be greatly appreciated. After all, wouldn't you feel the same way?
—–
Looking for more ways to save time and money? Keep exploring the MoneyHero blog for more financial tips and advice.
Like online shopping? Choose the right credit card and get more rewards!