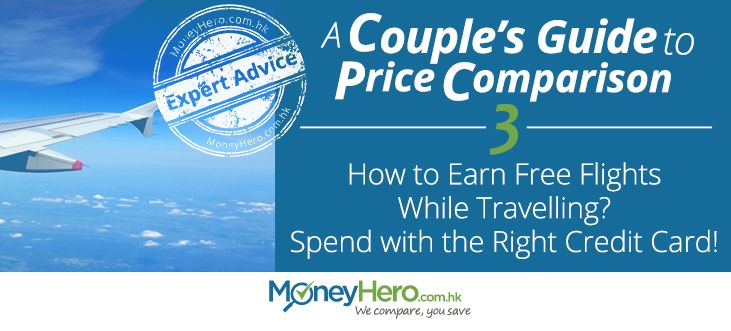 As great as Hong Kong is, sometimes you just need a break. A well deserved breath of 'fresh air' from the long work hours, crowded streets and small living spaces can do wonders to recharge your batteries and keep your relationship exciting. But travelling overseas is not cheap, unless you're willing to revert back to your student backpacker days. The travelholic team at MoneyHero.com.hk understands this, which is why our financial comparison experts recommend paying attention to the air miles accumulated from spending with your credit card while you travel – as you might be able to earn enough miles to redeem free flights on your next trip!
Read More: Earn Air Miles by Paying Your Utility Bills!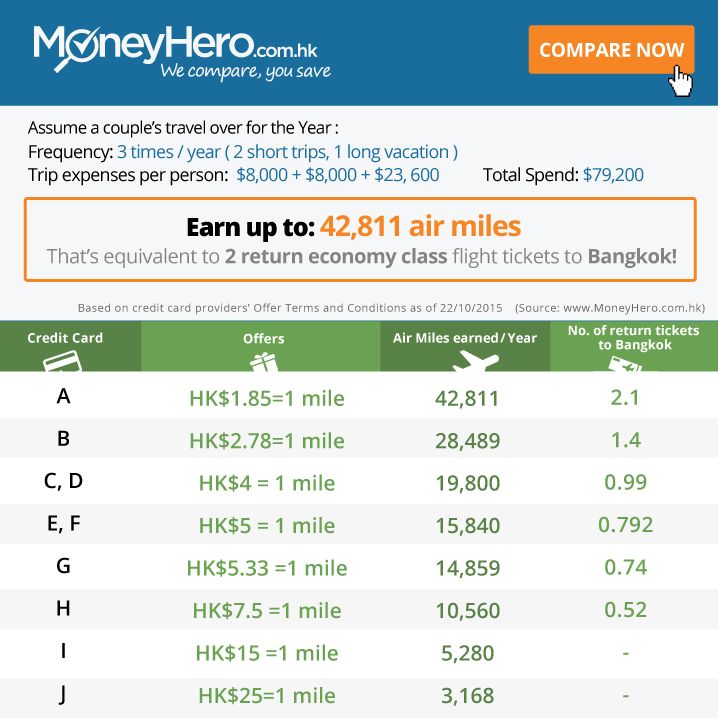 Want to find out which cards actually offer you those amazing air miles rewards? Then check out our credit card comparison portal here.
To compare and save on flights, hotels and car hires for your next trip visit Kayak.com.hk.
If you're not frequent travellers and would rather spend time as a couple sampling the delicious food available here in 'Asia's World City ' then see our advice on which credit cards can help you earn air miles and save money when dining out.
Read More: The Best Value Credit Cards for Dining Out in Hong Kong
Visit MoneyHero.com.hk Blog for more money saving tips and financial advices. Don't forget to follow our Facebook Page!