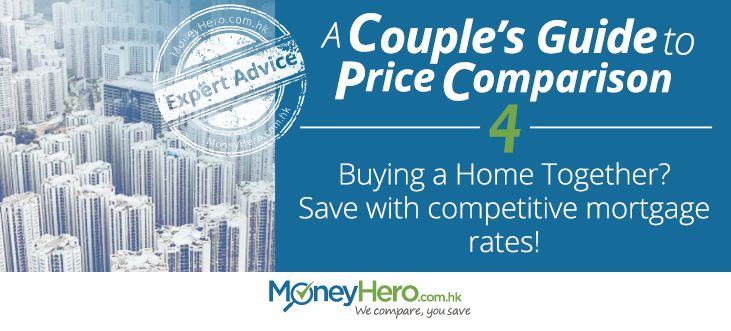 So it's come to that stage in your relationship where you've probably been renting an apartment together for a few years, he's popped the question, you've got married and you find yourselves thinking that you really want to stay in Hong Kong for the long term. Maybe one of you have been promoted or your own business has been booming and you can now afford to put a down payment on a home. The next time you pass a real estate agent's window you find yourselves browsing through the listings for apartments 'for sale'. Unless you've really made bank, you're definitely going to need to take out a mortgage, so our team of financial comparison experts at MoneyHero.com.hk have compiled a list of mortgage interest rates from major providers to help you see that there are different choices out there. Choosing the right mortgage can help you save on repayments in the long term.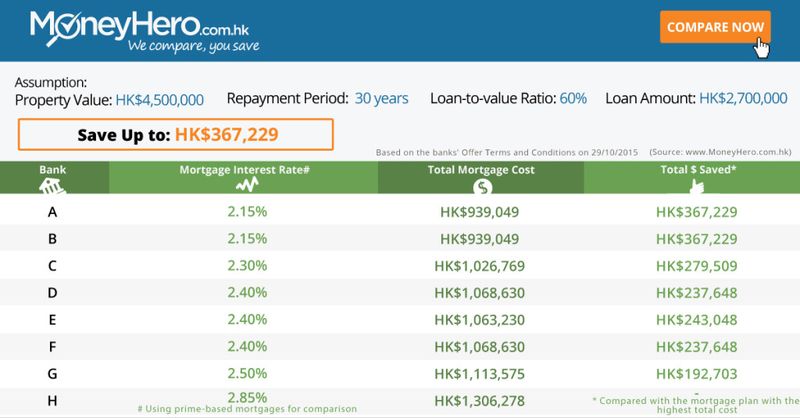 Even if you've got a good relationship with your bank, they won't always offer you the best rate. The chart above is designed to push you to research the varying rates offered by different providers, who may also throw in rewards such as cashback and repayment holidays. Although interest rate differences might seem small, they can result in massive savings to a mortgage's total cost.
Want to see which providers actually offer you those rates? Take a look at our mortgage comparison portal here.
If you still prefer renting together but can't afford the down payment to move to a better place, then try comparing personal loans here to find the best deal.
——
Read More: Are Hong Kong Property Prices Dropping 20% Next Year?
Read More: 3 Affordable in Central and Western District
Visit MoneyHero.com.hk Blog for more money saving tips and financial advices. Don't forget to follow our Facebook Page!