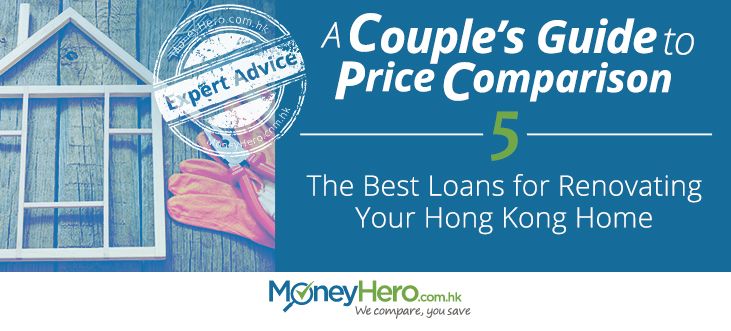 Let's face it, a 'home' in Hong Kong is well, functional. Unless you're lucky enough to be a multi-billionaire you're probably living somewhere 'cosy' that requires extra effort to become a place that you actually want to spend time. The cost of sprucing up your home can increase exponentially if you're looking to make drastic changes such as replacing the floor or installing new kitchen or bathroom.
Bearing this in mind you might not want to dip into your savings, so our financial comparison experts at MoneyHero.com.hk have provided some options for personal loans that are well suited to home renovations. Comparing loans offered by different banks based on the APR, can show how much you can stand to save on repayments.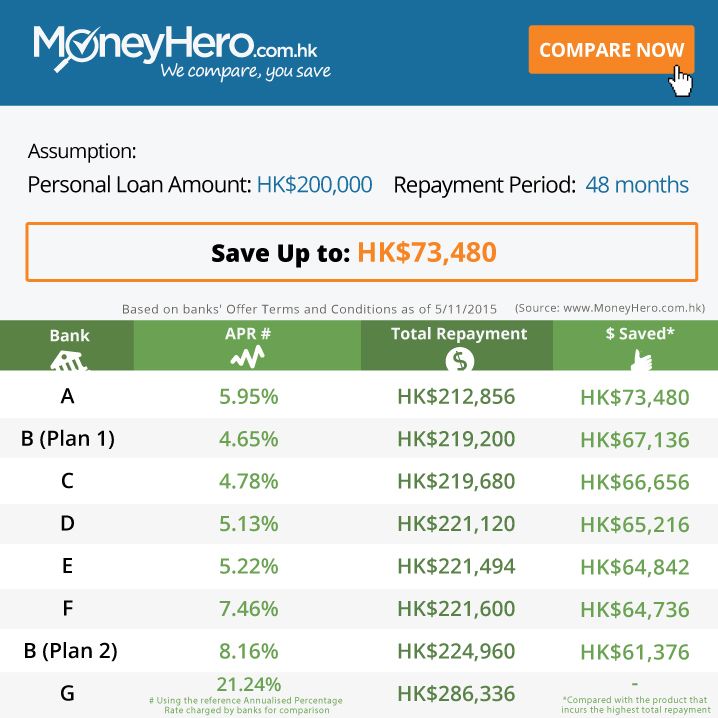 Apart from the APR, you should also watch out for the banks' promotional offers such as cash rebates, interest-free installments, cash coupons and low interest rates. Mostly importantly, be aware of additional borrowing charges and read the terms and conditions thoroughly.
To find out which banks are providing personal loans at these rates visit our comparison portal.
Want to buy a home in Hong Kong?
Read More: A Couple's Guide to Price Comparison – Part 4 – Buying a Home Together? Save with competitive mortgage rates!
If you're looking for a family-friendly area that's close to work and doesn't break your wallet, here are some personal recommendations from us!
Read More: 3 Affordable in Central and Western District

Looking for interior designers in Hong Kong? Check out thelist.com.hk to see the list of interior designers in Hong Kong.

Want some decorating ideas? http://www.expatliving.hk/homes/decorating_ideas/
Want to know how to renovate your home without blowing the budget? http://www.scmp.com/lifestyle/interiors-living/article/1593983/renovating-without-blowing-budget
Visit MoneyHero.com.hk Blog for more money saving tips and financial advices. Don't forget to follow our Facebook Page!