Summer vacation has finally begun as July has come. Have you thought about where to go in this hot summer? You can join the water parties to refresh your summer. As you know, it costs a great deal for the family to travel overseas. Therefore, MoneyHero has listed 7 fun and inexpensive water parties for you to refresh this summer!
1) Hong Kong Disneyland "Frozen" Village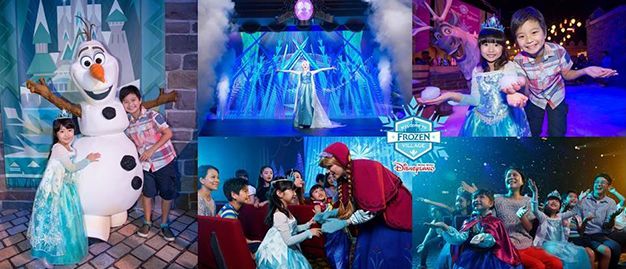 Let it go~Let it go~ Characters from your favorite animation "Frozen" have finally arrived at Hong Kong Disneyland! Not only can you watch the "Frozen" Festival Show in the theater in "Frozen" Village, but you can also build your own snowman and enjoy a toboggan ride in the "Frozen" Festival Square. What's more, you can meet Queen Elsa in person! Don't hesitate to take your kids to this "Frozen" Village!
For more details: https://www.hongkongdisneyland.com/events/frozen-village/
2) "LINE x Ocean Park Summer Splash"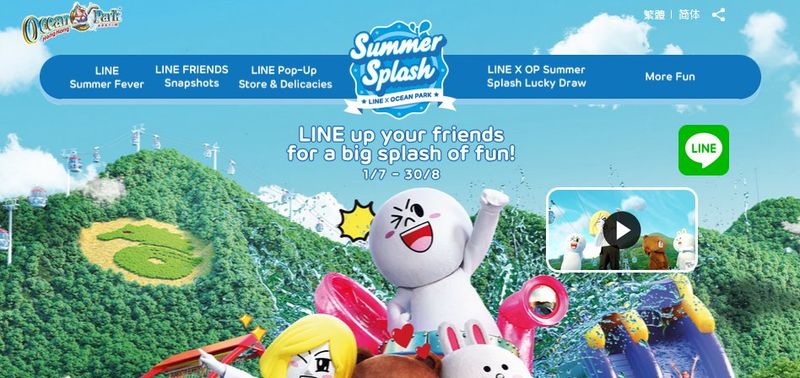 The popular mobile application, LINE, collaborates with Ocean Park this summer to present you the "LINE x Ocean Park Summer Splash". You can join this fun water party where the kids can take plenty of photos with LINE FRIENDS in Aqua City. You can dine in the one and only LINE-themed restaurant in Hong Kong. Apart from that, you can also enjoy an energy-packed dance show while the kids can join the foam party. What are you waiting for? Just have fun with your friends in this water party event!
For more details: http://summer.oceanpark.com.hk/en/
3) Slide The City HONG KONG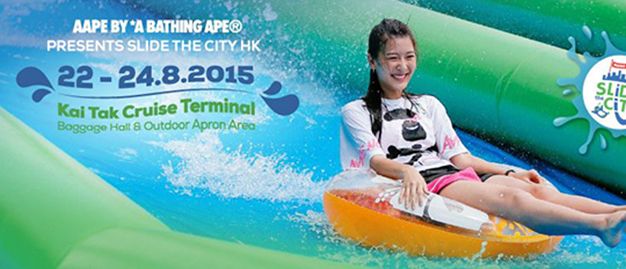 Originated from "Slide the City" in the U.S, the activity was first held in Salt Lake City in the U.S . Later on, the event becomes popular in various countries, including Japan and the UK. This time, the giant water slide is finally coming to Hong Kong!
For more detalils: http://slidethecity.hk/events/hong-kong/
4) Mingle Farm "Summer Sensation" Water Carnival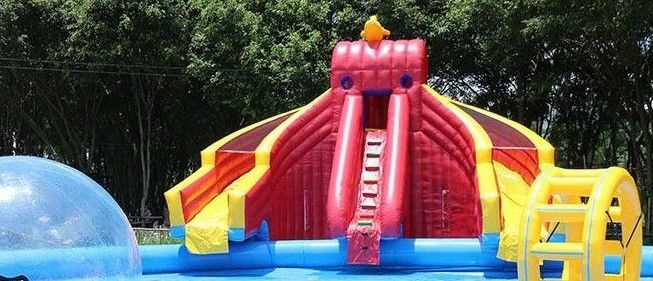 There is another water party in Tin Shui Wai! The Mingle Farm has organized a water carnival starting on 1st July. There you can find two 20-feet-high water slides, a 3,000 square feet round pool and a 1,000 square feet pool for kids. There are nearly 20 kinds of water games, including water zorbing, water rollers, seesaw, roundabout, water pachinko and so on….This is a perfect event for your family!
The carnival will run until 31st August 2015.
Open Hours: 10:00a.m. – 18:00p.m.
Fee: $268
For more details: http://www.minglefarm.com/ (Only Chinese version is available.)
5) Grand Resort Deck at Galaxy Macau


The 75,000 square-meter Grand Resort Deck features the world's longest Skytop Aquatic Adventure River Ride at 575 meters, the famous world's largest Skytop Wave Pool, a 350-ton white sand beach, different kinds of water attractions and a kids zone designed for children. It is a perfect place for families to relax!
For more details: http://www.galaxymacau.com/en/macau-relaxation/grand-resort-deck
6) The Playa Maya Water Park in Happy Valley Shenzhen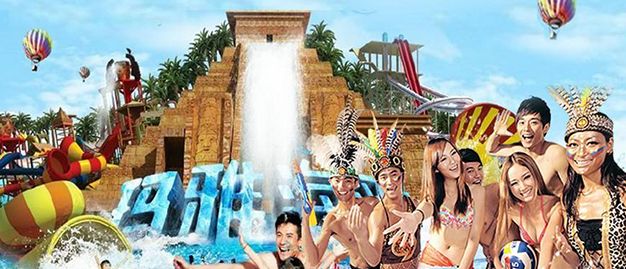 The Playa Maya Water Park is one of ten major attractions in Happy Valley Shenzhen. Themed after Maya Civilization, there are 6 kinds of water attractions in the park. It is a wonderful place for families to beat the heat in this hot summer. You can visit two parks with just one ticket.
For more details: http://sz.happyvalley.cn/park/mysgy.shtml (Only Chinese version is available.)
7) Chimelong Water Park in GuangZhou


Chimelong Water Park has been popular among people in Hong Kong. This year, 7 new warm water pools are built in addition to the mushroom pools, volcano pools and pool bars. Take a rest in these pools with message features after playing other water games. Then you can move on to other exciting games such as "Tornado"! The park also features facilities designed for kids, such as the Kid's Aqua Plaza. With nine kids rides and a water maze, your family will surely have a great time in the park!
For more details: http://int.chimelong.com/en_US/ZH
To read more: < Are you a natural backpacker? 10 questions to ask yourself >
—
Find more ways to save money on financial products like travel insurance and credit cards by navigating Moneyhero.com.hk. Visit MoneyHero Blog for more money saving tips and financial advices. Don't forget to follow our facebook page!