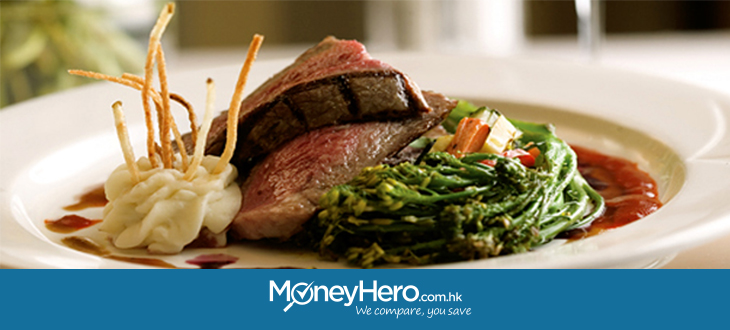 Delicious food is the way to anybody's heart and nobody knows that better than American Express Hong Kong. With the American Express Platinum Credit Card, you can wine and dine your way into sealing that deal or simply treat a loved one to an unforgettable meal!
This card is partnered up with some of Hong Kong's finest dining establishments to make sure you get the best gourmet experiences every time.
Take your guests to any of the restaurants under the m.a.x. concepts group and get fabulous discounts any day of the week! From Monday to Thursday, you get 50% off if you bring a companion, 33% off with 3 diners, and 25% off your bill if your party has 4 to 12 diners. On Fridays, Saturdays, and Sundays, you'll be given 25% off no matter how many people you take out with you!
Since 1998, m.a.x. concepts group has been known for a diverse portfolio of cuisines that bank on great food, pleasant ambiance, and attentive service to create memorable dining experiences. m.a.x. concepts is also responsible for bringing the internationally renowned chain Lawry's the Prime Rib to Hong Kong, plus eight more restaurants.
Pearl on the Peak, one of m.a.x concepts group's establishments, is guaranteed to take everyone's breath away with its stunning views of Central, Kowloon and Victoria Harbour from its location at the Peak Tower. The relaxed atmosphere and friendly service, coupled with Western classics and succulent seafood, earned this restaurant an honourable mention with the Michelin Guide in 2009.
Thai Basil brings the delicious contrasts of Thailand home and serves it with cocktails freshened up with Thai herbs. The dark blue interiors are hip and sophisticated, making a perfect setting for the food. Try the Wok-Fried Spicy Crab and Char-grilled King Tiger Prawn Curry, then follow up with the sticky banana pudding.
You also get the same discounts when you take your guests to any of the establishments under Maxim's Chinese Cuisine Group, which include Maxim's Palace, Jade Garden, Seranade, Hunan Garden, and 20 other restaurants.
With the Cafe Deco Group, you get 50% off your bill when you bring a plus one, 33% off if there are three of you, and 25% off if you're a party of 4-12. Establishments include Berliner, Cafe de Paris, Cafe Iguana, and eight more.
The American Express Hong Kong Platinum Credit Card gives you even more perks like HKD 3,000 credit for buying any Farrington American Express travel packages, a complimentary bottle of Bollinger Special Cuvee NV Champagne on your birthday, complimentary hotel memberships with Starwood Hotels and Resorts, Carlson Rezidor, and Accor Hotel Groups, comprehensive travel insurance for you and your family, and much, much more!
Apply for the American Express Platinum credit card by clicking the "Apply Now" button. Fill out the application form with your details, and wait for a call from one of our friendly bank representatives. A successful application will get you HKD 500 worth of cash vouchers with city'super store; 5 membership rewards points for every HKD 1 you spend; and 4 complimentary movie tickets at Broadway, PALACE, or AMC.