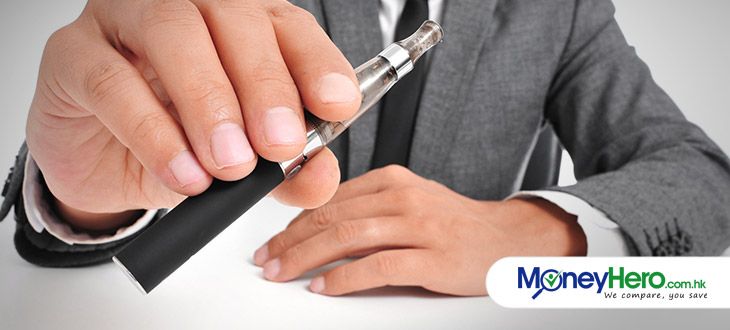 "Vape" is the Word of the Year for 2014 according to Oxford Dictionary. In awarding the word with the honor, Oxford Dictionary says that "vape," which means "to inhale and exhale the vapour produced by an electronic cigarette or similar device," has become much more common this year.
"Vaping" of course, like most fads, has its supporters and detractors with one side saying that it's much safer than cigarettes and the other side calling for a ban on e-cigarettes and for them to be treated the same as cigarettes. With vaping becoming more popular, it's worth taking a look at the research and studies made by health agencies around the world to see how e-cigarettes fare compared to the real thing.
E-Cigarettes Law in Hong Kong
The Tobacco Control Office (TCO) of Hong Kong enforces the Smoking (Public Health) Ordinance (Cap. 371) and also coordinates the smoking cessation service of the Department of Health. On the TCO's website, the office reminds the public thate-cigarettes in HK containing nicotine and marketed as nicotine-replacement therapy must be registered with the proper authorities. People found possessing or selling unregistered e-cigarettes can be fined HKD 100,000 and imprisoned for 2 years.
Even if you own a registered e-cigarette that you use for nicotine replacement therapy, you arenot allowed to vape in no-smoking areas. You can be fined HKD 1,500 if you violate this ban.
US FDA's View on E-Cigarettes
Hong Kong already has a strict view on e-cigarettes and regulate these along with other nicotine replacement therapy products. Regulators elsewhere have yet to take a stronger stance on e-cigarettes, as seen in the U.S. where states and federal governments don't have acoordinated stance on e-cigarettes.
In April of this year, theU.S. FDA proposed a new rule that would extend their authority over other tobacco products including e-cigarettes. Other products that would be covered by the proposed rule are nicotine gels, waterpipe tobacco, cigars, and pipe tobacco. If the new rule passes, e-cigarettes will have to be registered with the FDA and their sale will be banned to minors.
In 2009, the U.S. FDA released adocument warning the public about risks presented by e-cigarettes. The document said that the FDA is "concerned" that e-cigarettes can increase nicotine addiction among the youth and that the products may contain ingredients known to be toxic to humans.
What the Studies on E-Cigarettes Say
A 2014 study byDr. Tianrong Cheng of the U.S. FDA evaluated the chemicals in e-cigarette refill solutions, aerosols (e-cigarette smoke), cartridges, and other emissions found that the levels of nicotine, aldehydes, and tobacco-specific nitrosamines (TSAs) varied considerably.
In another study byFDA scientist Dr. Priscilla Callahan-Lyon, the human health effects of electronic cigarettes were examined. Forty-four articles about the topic were reviewed for the study and the literature review concluded that e-cigarette smoke contains fewer toxicants than cigarette smoke, but whether these are less harmful is inconclusive. The conclusion ends by stating that the health impact of e-cigarettes cannot be determined with currently available data.
Lending support to the Hong Kong government's view that e-cigarettes are nicotine replacement therapy products that shouldn't be used recreationally, one study published this year found that smokers who attempted tostop smoking with the help of e-cigarettes are likely to report continued abstinence than those who used other over-the-counter nicotine replacement therapy products.
E-cigarettes should never be used recreationally as these contain nicotine. There are studies that support the effectiveness of e-cigarettes as a smoking cessation aid although certain groups call for more studies on the health effect of e-cigarettes.
There are a lot of reasons to stop smoking, chief of which being the long-term effects on your health. If you quit smoking as soon as possible, you could reduce your risk of needing to make a claim on your medical insurance if you fall sick from smoking-related diseases.
Also, if you're getting health insurance, being a smoker also typically results in paying a higher premium due to increased risk to several respiratory and cardiovascular diseases. So vape or not, it would be a good idea to get into a smoking cessation program now, to help you lower your insurance premiums.