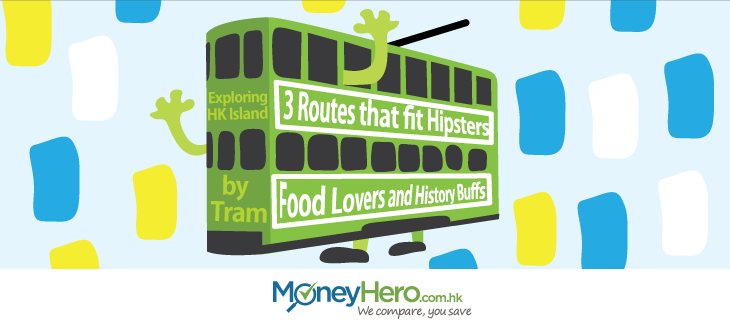 Trams in Hong Kong has been an integral part of the local public transport system and collective memory. While a recent proposal demands a closure of tram services between Central and Admiralty, many Hong Kongers insist that the tramway system should be preserved. Old and slow, the trams are the landmark of the city and, in fact, the best epitome of the local transport system with enormous historical value. That's why MoneyHero.com.hk has worked out 3 special routes for all hispters, food lovers and history buffs so that you can delve into Hong Kong Island by taking a leisurely tram trip!
Route 1: for Hipsters and Photography Lovers
Here is a perfect route for hipsters who enjoy photography and rambling:

Chun Yeung Street in North Point (The Maeklong Railway Market in Hong Kong >> A ramble in Mid-levels in Central >> Themed Cafes in Sheung Wan>> Watch the Sunset in Sai Wan Wharf + Tree Walls at Forbes Street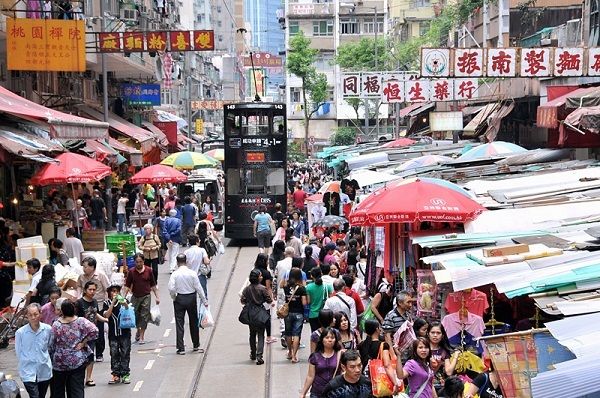 The post-80s/90s generations might not be so familiar with North Point as it has never been a shopping hot spot nor a popular venue for local events. But here you can find the one and only Chun Yeung Wet Market that has a tram line running through it. It is such a spectacular sight when the eastbound tram passes through the market!
Take the tram to Central, where you can take the longest outdoor escalator to Soho district and walk across the Elgin Street, Staunton Street, Aberdeen Street and Caine Road. Meandering along the streets, you get to see a myriad of special shops, which are the perfect locations for all photography lovers. Then make your way to Jervois Street in Sheung Wan, where numerous Cafes are springing up all over the street. Take a break and enjoy a afternoon tea at one of the themed cafes there.
Ride on the tram to the final destination – Belcher Bay Park in Kennedy Town and go for a stroll along the shore to the pier, where you can enjoy stunning sunset views with your loved ones. The gentle breeze and the breathtaking view set a incredibly romantic mood for all couples. Don't forget to take photos with the tree walls at Forbes Street as you never know when they will fall.
Route 2: For Gourmands and Street Food Lovers
Setting off from Sai Wan, this savory route with countless traditional Chinese teahouses and snack shops is perfect for gourmands and gluttons!
Teahouses in Sai Wan >> Tangyuan (A Chinese dessert made from glutinous rice flour)and Egg Waffles in North Point >> Tai On Building in Sai Wan Ho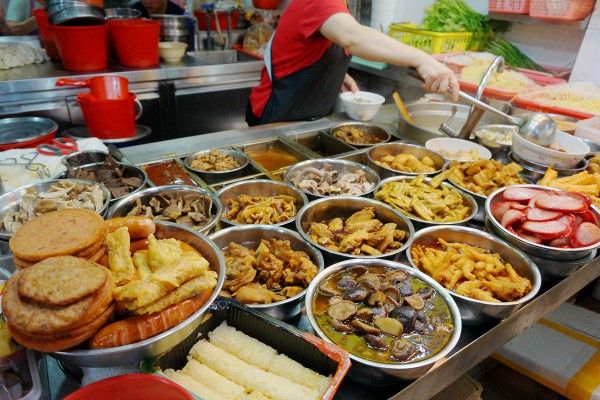 As Sai Wan has been bustling with people since the opening of the West Island Line, a wide variety of eateries and restaurants slowly emerge across the district. However, the Sun Hing Restaurant still stands strong in face of the increasingly fierce competition. Many visitors travel a long way just to taste its Dim Sum. Liu Sha Bao, which is a kind of streamed bun with sweet flowing filling), is a must-try.
After a delicious Chinese style afternoon tea, you can take a leisurely tram trip, traveling through the clusters of traditional and historical architecture across the Dried Seafood Street in Sheung Wan, Wan Chai and Fortress Hill. Take off at North Point and try the Tangyuan at Fook Yuen Chinese dessert shop. Tangyuan with Sesame fillings is definitely a worthy bite as the favor of stirred-fry sesame comes out strong and rich.
Take a walk along the seashore and reach Tai On Building in Sai Wan Ho, the ultimate place to satisfy your late night cravings for local snacks and cuisines – Beef Chow Fun(A staple Cantonese dish made from stir-fried beef with ho fun noodles.), Curry Fish Balls and Bean Curd, Scallion pancakes, $25 Hainanese Chicken Rice…..You name it!
Route 3: For History Enthusiasts
The Blue House in Wan Chai >>Dr Sun Yat-sen Museum in Central >>Hong Kong Museum of Medical Sciences in Sheung Wan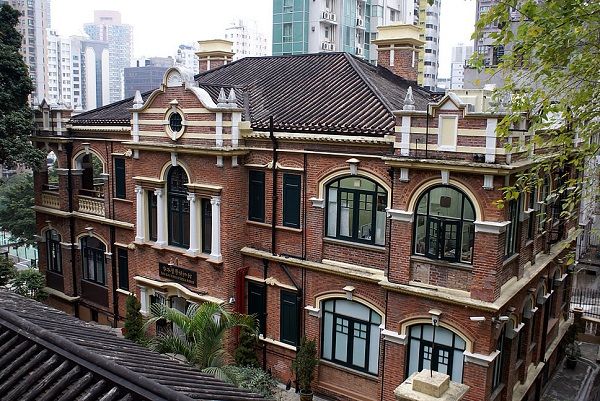 Ride on a tram at Wan Chai and get off at O'Brien Road. Walk along the road to Stone Nullah Lane, where you can find the Blue House which was once a pioneering hospital before it was classified as Grade I historic building. The Hong Kong House of Stories on the building's ground floor often organizes themed exhibitions and guided tours to introduce to visitors and tourists the local culture and community, in hope of raising the public awareness of the conservation projects of Wan Chai.
If you want to know more about Wan Chai, then walk to Dr Sun Yat-sen Museum, originally the residence of local businessman Ho Komm-tong. Built in 1914, the building was now transformed into Dr Sun Yat-sen Museum, and has been listed as a declared monument in Hong Kong since 2010.
As a classical Edwardian architecture, it is one of the few well-preserved buildings in Hong Kong dating back to the early 20th century. The two permanent exhibitions "Dr Sun Yat-sen and Modern China" Permanent Exhibition"and "Hong Kong in Dr Sun Yat-sen's Time" are ideal events for those who are interested in the history of contemporary Hong Kong.
Take the tram to the final destination: Hong Kong Museum of Medical Sciences in Sheung Wan. Initially designed as a Bacteriological Institute, the museum had been used as a storeroom for the Pathology Service of the Health Department until it was declared a public monument in 1990. This century-old building has now become a popular spot and made its appearance on the covers of numerous magazines in recent years.
Go Wild with a Tram Party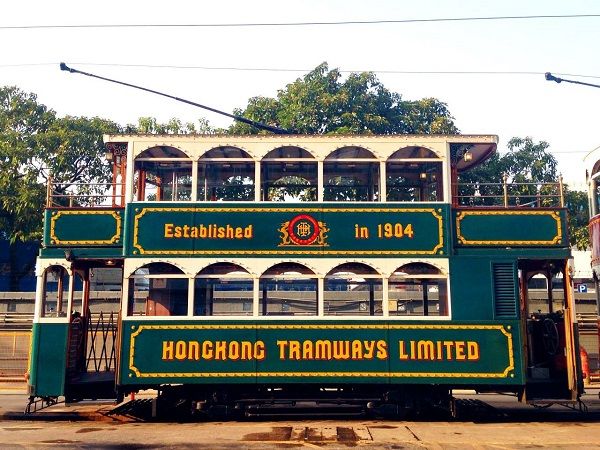 If you are looking for a unique venue for gatherings and celebrations, a tram party would be a wonderful choice for you! You can choose among the red and green antique trams as well as the passenger trams, with the hiring charges ranging from HK$1,000 to $1,550/ hr. Rent a passenger tram with maximum capacity of 35 people for 8 hours, and it's just about HK$230 each person! Those who are interested can make advanced reservations 2 months prior to the hiring date. Visit the official website for more details: https://www.hktramways.com/tc/book-your-party-tram/
——
Visit

MoneyHero.com.hk Blog

for more money saving tips and financial advices. Don't forget to follow our

facebook page

!