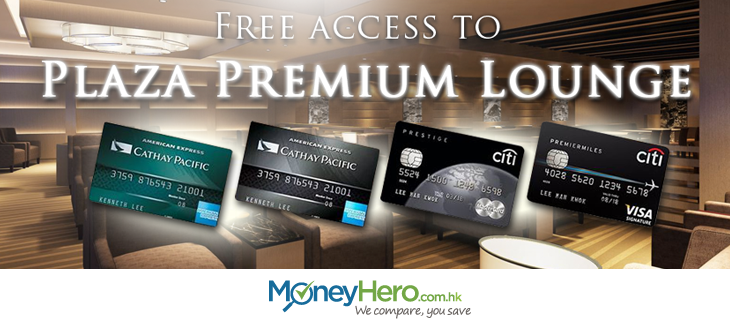 Frequent travellers are no strangers to spending time at the airport.  Find yourself stuck at the airport because of flight delays or waiting for your transfer? Why not find a decent and comfortable place to recharge?
You can now visit CreditGo.com.hk, our sister site and Hong Kong's first and only free credit score and report platform, to obtain your personalized credit report. It only takes a few mins to check your score and find out if you are eligible for the lowest interest rate loan offer! Take a look now!

Hong Kong International Airport has several lounges you can unwind in. If you are the cardholder of selected credit cards, you will even have free access to the Plaza Premium Lounge! Why not get one of these credit cards today and enjoy this privilege?
—–
Apply for one of these credit cards now so you won't get caught off guard the next time you're stuck at the airport!
Want more information? Browse MoneyHero.com.hk for information of different credit cards!