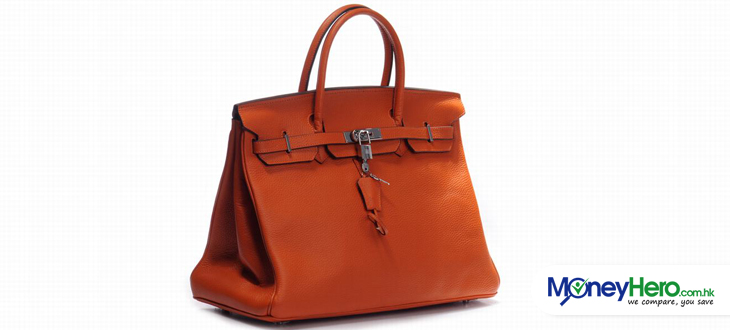 Just when we thought the world had exhausted money making ideas, there sprouts out another bigger and better idea of how to keep the dollars rolling in – afterall, there are many ways of killing a cat. We must admit, Yes Lady Finance Co. nailed it! With only 4 years in the market, this company thrives by giving loans to Gucci, Chanel, Louis Vuitton or Hermes' owners. So how do these designer handbag backed loans work you wonder?
What you don't know about designer bags
Purses and bags might be pretty but do not make the mistake of underestimating them; their value never wears off. It is unheard of for a Hermes or Louis Vuitton bag to depreciate over time – nope, they retain their value for years.
A simple Hermes bag could cost you as much as USD12, 000 – catching crocodiles is a dangerous task which deserves extraordinary compensation. Once that is done, much effort is placed on designing and creating something that will last a lifetime.
According to Wallstreet Journal, Millan Station Holdings Ltd; a popular branded handbag shop which specializes in selling only secondhand purses is the only company with the authority to authenticate the purses temporarily 'given up' for a short term loan.
Most women are emotionally attached to their handbags, so this is not an easy bargain!
How do handbag backed loans work?
Their target market is the elite, the crème-le-crème of the society; probably why the company reports almost 100 percent paybacks despite the 4 percent monthly interest rate, hence if you think that his is your typical pawn shop, you will be in for great disappointment.
Yes Lady knows her clients is really a better alternative as banks will ask for:
i)                    Proof of income
ii)                   Thorough credit check
They completely skip these 'un -necessities' and dive in straight to the point – the only advantage of not being regulated by the Hong Kong Monetary Authority.
From a third person's perspective, the designer handbag backed loans works well for both the lender and the borrower – those borrowing start off from as much as HKD200 – HKD20,000 while Yes Lady holds in captive a bag that equivalents the amount borrowed.
Who can borrow money from Yes Lady?
We can easily categorize borrowers as luxury slaves who obviously invest in stocks and will have their money tied up in stocks or savings every once in a while, so the company can almost always be guaranteed of a full payback well in time.
While there is that one odd ball who will bring in a fake handbag; instead of pointing it out bluntly, Yes Lady will often just soften the blow and give them a mild 'no' without stating the reason so obvious.
Food for thought: what do you think about these handbag backed loans?