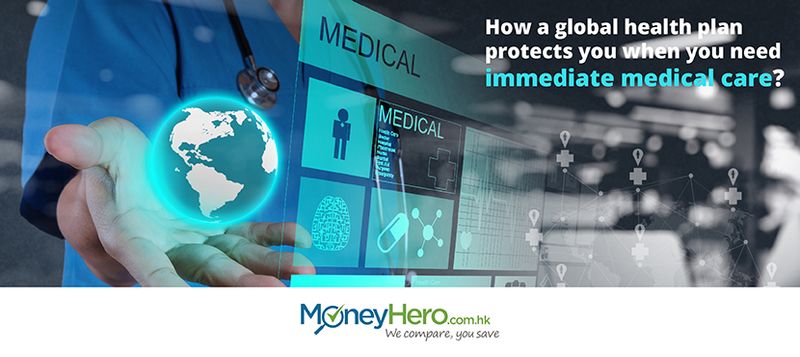 We all expect our trips to go off smoothly but life is sometimes unexpected. When you have an accident or sudden illness in a foreign country, it is crucial to have the 24 hours global medical evacuation service that could arrange and transfer you to the closest healthcare facility in emergency situations. A comprehensive global health insurance plan is the key to making sure that you will receive the most appropriate medical assistance regardless of where you are. If you are a frequent traveller or a businessman who is away from home for a long period of time, it is best that you buy a global health plan to protect yourself physically and financially.
Why do you need coverage for medical evacuation?
While it is fun to travel abroad and experience different cultures, emergency medical care systems in some countries could be quite ineffective and inadequate. When you suffer from serious illness or injury in remote location where proper medical care is not available, you probably need 24 hours global medical evacuation service to transfer you to the nearest adequate medical facility to treat your condition. However, according to Travelex, the cost of medical evacuation could range from $25,000 to $50,000, depending on the areas and modes of transportation. This could put a big dent in your wallet. If you are travelling to remote areas, you should consider a global health insurance plan with high coverage for medical evacuation and repatriation.
How is a travel insurance plan different from a global health plan?
One of the key difference is that a global health plan generally provides much higher medical benefit limits than many travel insurance plans. In fact, for many travel insurance plans in Hong Kong, there are usually sub-limits for each benefit item and you may only receive limited coverage for the medical expenses and emergency evacuation services. Most global health plans, on the other hand, usually are providing benefits with large yearly lump sum limits covering all items, without sub-limits for each specific item. In most cases, you can claim full amount of benefits for medical evacuation, medical repatriation, repatriation of mortal remains as well as travel costs for an accompanying person. Besides, most annual travel insurance plans in Hong Kong usually provide cover for round trips not longer than 90 days, meaning that these plans are not suitable for travellers who are away from Hong Kong for a much longer period of time.
How a global health plan protects you when you need medical evacuation?
Mike is an expatriate who is working in a Hong Kong-based company. He took a business trip to Sweden last year and went skiing during his leisure time. However, he injured his head badly after a high speed collision with another skier. Since the ski resort was located in a remote and mountainous area, it was difficult for him to gain timely and rapid access to the medical facility nearby. There was also no proper medical specialist for his condition in the closest local hospital. In this case, it was fortunate that Mike purchased a global health insurance plan with medical evacuation services coverage few years ago. He called the 24 hours emergency hotline of the medical plan, and the well experienced professionals immediately arranged an air ambulance to pick him up from the mountain and transfer him to the hospital with medical specialists and proper equipment to treat him.
The Medical Evacuation module of Mike's global health insurance plan provided full coverage for not only the transportation costs of the evacuation, medical repatriation but also travel costs for an accompanying person. In the end, the insurance company paid for the transportation cost of medical evacuation, medical treatment and hospital charges in full, greatly removed the financial burden from his shoulders.
Why is Cigna's global health plan the best option for you?
With high coverage limits and easy access to a large network of trusted hospitals, physicians and other medical professionals, Cigna provides a comprehensive global medical insurance policy to expats, families and individuals around the world.
Not only does Cigna's core inpatient plan cover customers for essential hospital stays and treatments, it also offers a vast range of optional modules, including international medical evacuation, which provides full coverage for transportation costs to the nearest centre of medical service providers. Medical repatriation and travel costs for an accompanying person are also fully covered, allowing the beneficiary to return to their country for medical treatment in company with their family.
As a reputable health insurance company, Cigna's strong and professional Customer Care Team is available 24/7/365 to provide multilingual customer services whenever you need it. For more details about the product, please click here or call our hotline: (852) 2866 7791 (Mon to Fri 9:30 – 7pm) for free comparison services.
For more information about Cigna, click here.
Compare International Medical Insurance using our comparison tool and save up to HK$ 12,000 per year on your medical insurance.
——
Visit MoneyHero.com.hk Blog for more money saving tips and financial advice. Don't forget to follow our Facebook Page!