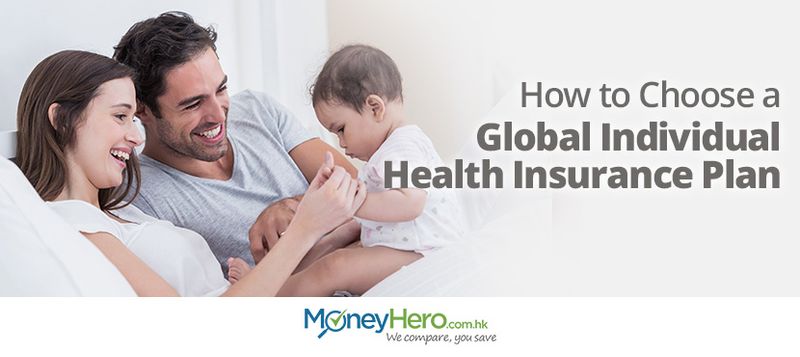 As more people live, work and study outside of their home country in today's globalized world, there is a growing need for international healthcare services. If you travel regularly or move to another country, you might find the quality of the local public healthcare system is unable to meet your needs or the costs of private healthcare is just too high.
A comprehensive international medical insurance policy can save you a lot on healthcare costs and guarantee you easy access to top-tier hospitals and leading healthcare specialists worldwide. If you are looking for a global health insurance plan, here are some tips that you could follow when choosing the best provider.
1)Check Out their Global Health Services Network
A large health services network covering a wide range of countries, with various types of clinics and hospitals allows you to get medical services at a lower cost whenever you need it. If you receive services from an out-of-network doctor or hospital, you might have to pay the full cost of benefits and services incurred in advance. That's why you should look for health insurance plans with a comprehensive network all over world if you travel frequently to a variety of countries. If you have a preferred network of clinics or hospitals in a region where you travel often, then you should check out whether these are also included in the global health insurance plan's network.
2)Compare the Covered Benefits
When choosing a health insurance plan, make sure the plan matches your lifestyle. For example, if you go skiing and snowboarding frequently, you should choose a policy that covers emergency medical expenses, medical evacuation or even repatriation to ensure that you will receive the best care at the most appropriate facility. You should also consider whether it best covers a wide scope of benefits in addition to basic coverage such as psychiatric treatment, cancer treatment, home nursing and ambulance services etc. so that you can get the most out of your health care coverage.
3)Find Out the Access of Customer Services
Another key factor when considering global medical policies is to find out how easily you can access your plan's details, payment information, claims records etc and customer services team. A user-friendly platform and a trustworthy, professional customer services team that is available 24/7 is very important, especially in the case of emergency situations.
4)Know the Background and Experience of the Insurer
Comparing and choosing a suitable health insurance plan can take quite some time, due to number of providers, types of policies on offer and details of each plan. Seeking professional help from an insurance broker can help you to save time and money in this process. Brokers can inform you about each insurer's background, experience, claims services and the differences between each plan and provider, which ultimately helps you to choose the plan that best fits your budget and lifestyle.
Cigna's Global Individual Health Plans Might Be Your Best Choice
Renowned for tailored health care and personalized customer care, Cigna's global individual health insurance plan might be exactly what you need. With three levels of essential core cover (Silver, Gold and Platinum) to choose from, Cigna's core policies provides comprehensive coverage for inpatient, day case surgery and accommodation costs with cover for cancer and psychiatric care. Gold and Platinum policies also offer routine maternity benefit care.
Cigna also provides timely and flexible customer services, with four integrated customer service centers around the globe. Their Customer Care Team is always ready to help you 24/7/365 so that customers can access quality doctors and consultants wherever they are.
For more details about the product, please click here or call our hotline: (852) 2866 7791 (Mon to Fri 9:30 – 7pm) for free comparison services.
For more information about Cigna, click here.
——
Visit MoneyHero.com.hk Blog for more money saving tips and financial advice. Don't forget to follow our Facebook Page!