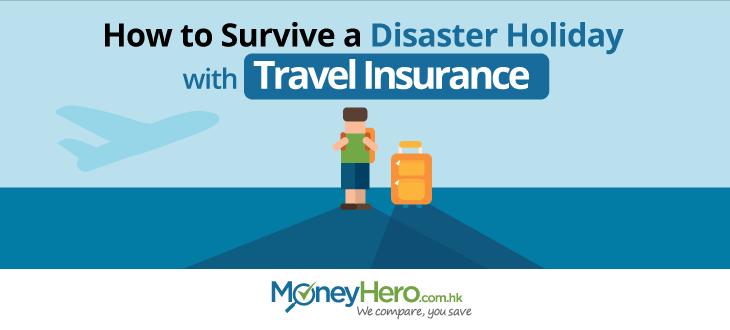 Come year-end and many of us will be looking forward to a well-deserved break with family and friends. If you are planning an overseas holiday, it would be wise to include travel insurance coverage for you and your family that is best suited to your travel needs.
Here are just some of the things that can dampen your holiday plans, so better to be safe than sorry.
Flight cancellations and delays:
Peak season travel usually means that flights are operating at high capacity along with busy air traffic resulting in greater chances of travel delays, cancellations, lost and damaged luggage, not to mention snow blizzards and other weather disruptions. The inconvenience of having to fork out extra expenses for accommodation, ground transfers and meals due to unanticipated flight delays can be marginally compensated by travel insurance claims.
Want to book cheap flights and accommodations?
Read More: 8 Insider Tips to Book Cheaper Trips Online
Holiday

injuries

:
If you are planning high risk activities such as skiing, snowboarding, white water rafting, bungee jumping, mountain climbing, etc., getting insurance coverage for extreme sports gives you peace of mind. Overseas medical expenses are typically costly, and in the event that that you are in a remote location and cannot get access to good medical attention, an emergency medical evacuation might be required and will set you back hundreds of thousands of dollars.
Damaged and stolen items:
With a standard cover, you can claim for damaged or stolen property up to a limit of HK$30,000. There is also an option to increase the cover for more valuable items like laptops, cameras and other devices for an additional HK$50-100 more.
Learn how to use credit cards more securely when traveling abroad.
Read More: 6 Ways to Use Your Credit Cards Safely Overseas
Painless as possible claims:
The claims process can be quite tenuous and frustrating. To help facilitate your claims and minimise disputes, you need to be a responsible traveler and not expose yourself to unnecessary risks.
Ensure that you:
Check-in on time for your flights.

Take reasonable caution with your personal belongings.

Call the emergency hotline and inform your insurer prior to seeking medical
treatment or admission into hospital so that you can be advised on the proper
procedure.
Do not become drunk and get involved in an accident as this may void any
claims.

Do not go to a destination that the World Health Organization or your local government have advised against, unless essential.

File a police report immediately if you have your personal belongings stolen.

Keep receipts of claimable expenses and items.

Keep a copy of your travel insurance policy.

With so many options available, make sure you get the right policy that best covers your travel needs. A great place to do so would be MoneyHero.com.hk's travel insurance comparison portal. The cost of a single trip insurance for one traveler ranges from HKD$120 to HKD$220 for a typical one week holiday. All-in-all, a small price to pay to go on your much anticipated holiday break knowing that you are well covered for any mishaps.
——
Read More: 8 Easy Ways to Save Money on Airbnb
Read More: Earn Air Miles by Paying Your Utility Bills!
Visit MoneyHero.com.hk Blog for more useful money-saving tips and personal financial advice. Don't forget to follow our Facebook Page!