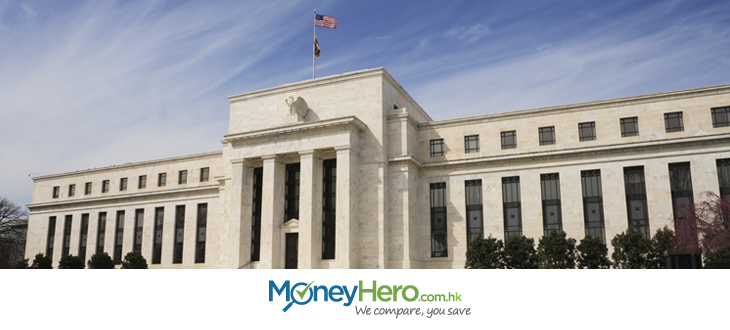 It seems not so long ago when the Federal Reserve claimed that they would be "patient" in raising rates. Yet, Vice President Fischer announced earlier this week that rates will likely increase before the end of this year. If the plan is followed through, it would be the first time in 9 years that the Fed has raise the interest rates. Not only would Hong Kong's rates be affected by that, the property market would probably also see the impact of such rise.
In fact, Hong Kong's property market has always been in a red-hot state. In late February, the HKMA enforced new prudential measures to regulate mortgages of smaller properties. Although such measures seem to cool down the market at first, but it seems the market has since adapted to such measures — the public flocking to buy a house they could call their own, and developers hastened to introduce new properties to the market.
If the Fed raised the rates, the property price might not fluctuate much, but new homeowners (especially those who purchased a first-hand property) will take most of the hit. Many first-time homeowners could not buy their dream house until they take out a 90% mortgage and utilise promotions from developers. But there are still many more hurdles to overcome, for one, if the interest rate has indeed been increased, it will place a tremendous burden on mortgage payment. That is why prospective home-buyers should keep an eye out for both local and international risks.
Although the Fed's decision is not finalised yet, local banks have already taken measures of self-preservation. In this light, DBS bank and Shanghai commercial bank has already stopped providing HIBOR mortgage plans. According to Ming Pao, a local newspaper, Chiyu Banking Corporation Ltd. has also followed suit recently in face of the increased interest rates. While some banks still provide HIBOR mortgage plans, the terms of such plans are considerably tightened. For instance, only properties valued at 3 million or above can get a HIBOR mortgage at the Public Bank; while the interest rate of The Bank of East Asia's HIBOR mortgage has increased to 2.2%.
Get a HIBOR mortgage plan from banks before it's too late!
The termination of HIBOR mortgage in some local banks might seem like a grievous news to some, but this might actually be a golden opportunity for those who are well-funded and determined to buy a house of their own — that is, if they can secure a HIBOR mortgage before the increase in rates. Some banks, like Citibank, has not changed the interest rates and loan amount of HIBOR mortgage yet, which is a very appealing offer under such uncertain atmosphere. The interest rate of Citibank HIBOR mortgage is maintained at 1.7%, and the loan amount has to be at least 1 million, which has also remain unchanged.
HIBOR mortgage lowers the risk of raised interest rates
Take the lowest available interest rate H+1.7% (i.e. 1.94%) as an example, if the interest rate is raised, how would it affect your interest? If the loan amount is 2.8 million with a 25 year loan tenor, and the rates increased by 0.75%, then each installment would spike by 8.9%, from $11,786 to $12,831. While a 1.25% rise in interest rate will bring an increase of 24.6% to your installment, adding up to a surge of $2,898 in your installment.
To battle the risk of increased mortgage expenses, you could opt for a HIBOR mortgage with a cap. For instance, Citibank's HIBOR-based mortgage plan has a cap of P-3.1%, according to the current P-rate (HKD Prime Rate) of 5.25%, the cap is calculated to be 2.15% with a fixed HIBOR of 0.21%. If the loan amount is 2.8 million with a 25 year loan tenor, each installment would increase by $287, which is 2.4%.
You might be thinking, "wouldn't Prime rate also increase?" Yes, but much slower. In the previous interest rate hike cycle (from 2004 to 2006), the Federal funds rates increased by 4.25%, and HIBOR raised 1.18% (from 0.09% in May 2004 to 1.27% in Feb 2005). While the Prime rate didn't start raising until Mar 2005, with an increase of 5% over a year, reaching 8% in Apr 2006. So, it is safe to estimate that although the U.S. may start raising rates in 2015, the earliest it will affect the HKD Prime rate would be one year from then. That is why a HIBOR-based mortgage with a cap is a better deal, as it can offer a lower mortgage interest rate for about a year
Learn more about Citibank HIBOR mortgages, click "Online Enquiry" and a mortgage specialist would assist you with your enquiry.
This post is also available in 中文.