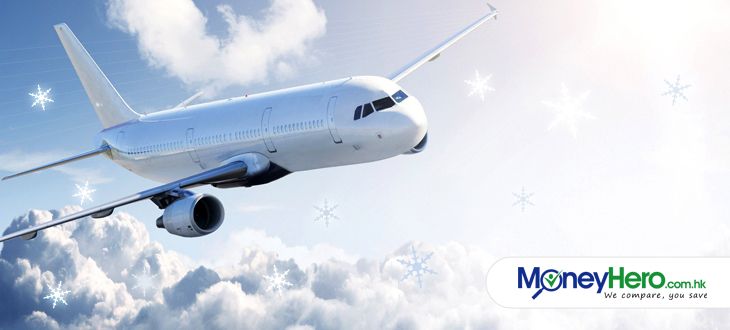 The colder weather, plus the Christmas decorations and carols being played everywhere you go—they all signal that the holidays are here! For many, there are gifts to buy, special dinners to prepare, and parties to attend (or plan!) this season. It's usually hard to avoid spending during the holidays but with the right strategy, you can save money and reap your credit card rewards. Why, 'tis the season to take advantage of your air miles!
Use Air Miles for Holiday Vacations
Airfares tend to rise in time for the holiday. If you're looking to take advantage of the Christmas holidays to go on a vacation or to spend time with family, you can be spending a lot of money on flight booking. On the bright side, an upcoming holiday trip can be the perfect time to redeem the air miles you've earned on your credit card throughout the year.
You can be smart about it and find how you can get even more out of your air miles. There are some airlines that give you a discount if you redeem your miles online by yourself. For example, Malaysia Airlines gives you a 15% discount for online redemption. Asia Miles gives you also gives a 15% discount if you redeem your KrisFlyer miles on their official website. You can earn KrisFlyer miles on select credit cards from Standard Chartered.
Buy Holiday Gifts With Your Air Miles
Perhaps you've accumulated a lot of air miles but have no plans to go on a trip for the holiday break? If that's the case, you may be able to use points you've earned on your air miles credit card to buy gifts for loved ones. Some air miles programs allow you to use the miles you collected to pay for someone else's ticket. What better way to surprise someone you love by letting them fly to their dream destination for free?
Still have a few air miles left on your account? Check your airlines' catalog and check out the items that you can exchange your air miles for. Asia Miles for example has thousands of products, including electronics and home appliances, which you can redeem in exchange for your Asia Miles.
If your credit card lets you earn reward points that can be redeemed for air miles, consider shopping for gifts directly from the credit card rewards catalog as these may have a wider selection compared to rewards catalogs from airlines.
Earn More Air Miles This Holiday Season
The holiday season is a time when spending is a little higher than average for many of us. Spending for a holiday trip, shopping for gifts to give at the office party, or buying food for the Christmas feast can be heavy on the wallet. Why not charge some of these expenses on your air miles credit card and grab the opportunity to earn more points? This helps you actually get something back on your holiday shopping spending.
For more ideas on how to save up air miles, take a look at our popular blog posts: "10 Overlooked Ways to Earn Air Miles (1)" and 10 Overlooked Ways to Earn Air Miles (2)" about booking hotels and shopping for the best deal while earning extra air miles!
——
Got enough air miles? Don't let them expire! Use them to get yourself or a friend a plane ticket as a gift! With a lot of added expenses this holiday season, your air miles credit card can be a surprisingly good shopping companion.
Want to apply for an air miles credit card? See available credit cards with the air miles feature on MoneyHero. Compare credit card offers, interest rates, and features, and choose the credit card for you.