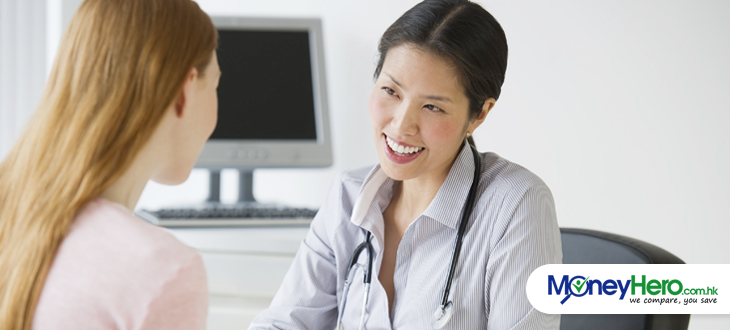 An outpatient is someone who requires medical treatment but not necessarily hospital confinement.
All medical insurance plans will provide coverage for inpatient treatment and everything that is essentially involved with it—initial consultation, doctors' and anaesthesiologists' fees, room and board, and medication.
Outpatient care is where it gets a little bit more complicated. Medical insurance providers will give you the option of getting outpatient coverage because the understanding is that if you don't require hospitalisation, your condition must not be so urgent and can probably wait a day or two. Because of this, many people will choose to not pay for year-round outpatient coverage and instead pay for the treatments themselves when the situation calls for it.
Procedures that fall under outpatient treatment include specialist consultations, treating broken bones, minor surgery, and diagnostic testing. For example, if you're experiencing chest pain, you may consult a cardiologist who will perform tests on you to find out what the problem is.
While it seems cheaper to just make an out-of-pocket payment for a procedure only when it's necessary, situations may arise where treatment could get very expensive. For example, a broken arm will require x-rays, consultation, and drugs. You'll also have to pay for the splints and bandages yourself. Throw in other related expenses like transportation and everything can add up to quite a lot of money.
AXA
Outpatient coverage from AXA medical insurance starts at USD 1,760. Their SmartCare Executive plan for personal health care provides 80%-100% reimbursement for clinical consultation, specialist consultation, Chinese and herbalist bonesetter, physiotherapy and chiropractic treatment, x-ray and laboratory expenses, and prescribed drugs and medicine.
This is on top of the basic cover that provides hospitalisation benefits up to USD 375,000 annually and includes daily room and board, intensive care, and surgeon's & anesthetist fees.
Bupa
Bupa medical insurance provides outpatient coverage starting at USD 2,945. Annually, you get two pre-admission visits and all related post-hospitalisation follow-up visits in the six weeks following your discharge from the hospital.
You are also entitled to coverage of medical expenses related to accidents. These include consultation, Western medication, diagnostic imaging and laboratory tests, plus other related medical fees incurred on an outpatient basis in the outpatient, accident, or emergency department of a hospital as a result of an accident.
Allianz
Beginning at USD 2,026 annually, you can get outpatient coverage from Allianz insurance. Benefits include doctor's and specialist's fees, prescription drugs, vaccinations, chiropractic treatment, osteopathy, homeopathy, Chinese herbal medicine, acupuncture, speech therapy, oculomotor therapy, and occupational therapy.
Depending on your plan, you'll also get health and well-being checks that include screening for early detection of illness or disease, infertility treatment, psychiatry and psychotherapy, prescribed medical aids, prescribed glasses and contact lenses plus eye exams, dietician's fees, and prescribed drugs.
Before buying any medical insurance plan, be sure to ask your representative what exactly is and what isn't covered in your policy and if there are exceptions like pre-existing conditions. You can learn more about health coverage with our medical insurance guide. Visit our medical insurance comparison portal to find the outpatient covers that best suit your needs. You can buy coverage directly through us: comparing is free and it won't cost you extra to apply as soon as you see the product you like.