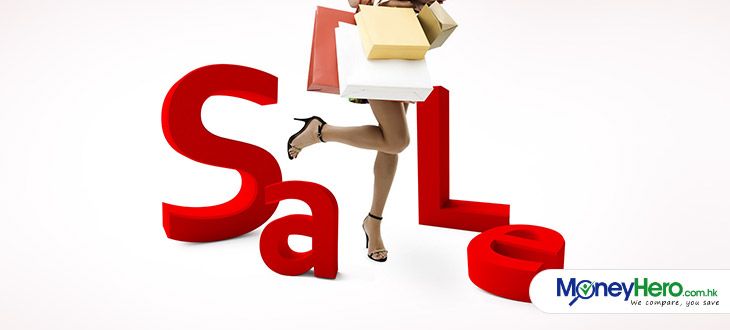 The holidays are a season for giving, a fact that retailers are only too keen to take advantage of. Many of them offer steep discounts at this time of year to entice people to go out and buy stuff.
On paper, this is a win-win situation—consumers get to save money on purchases while businesses enjoy an uptick in sales. There's a catch, though: not all discount deals are good deals. If you aren't smart, you may end up spending more instead of less.
So before whipping out your wallet and swiping your credit card, know how to identify good deals from the bad ones:
But it's on sale!
For starters, don't buy something simply because it's on sale. It doesn't matter how low the price seems if the particular item isn't included in your budget. In other words, if you can't afford it, don't buy it—no matter how cheap it may be. However, if you've been saving up for a new HDTV and you happen to find one at 30% off—then by all means take the plunge!
Is it really a Sale?
The next thing to consider is whether a product is really on sale. After all, the retailer may simply stick a "SALE" sign on an item that isn't actually discounted to spur sales. That "ultra-low price" you see now? It may very well be the same price the product has had all year long. To avoid being duped, go the manufacturer's website or visit other stores so you can compare.
Cheap Isn't Always Good
Yes, a low price tag is certainly enticing, but as the saying goes: "You get what you pay for." For example, a certain laptop may be ridiculously cheap, but if its specs are inadequate, your user experience will suffer (just try editing photos or download videos on a low-end notebook—it won't be fun). Don't let price be the sole factor in deciding your purchase; consider quality as well. Better yet, check out review sites and consumer reviews to get a better idea if a product is truly worth your hard-earned money.
Beware Buy-One-Take-One Deals
Buy-one-take-one (BOTO) deals are one of the most common sales techniques stores use. There are two reasons to be wary of these promotions, though: (1) nothing is really free if you're paying for it, and (2) this seemingly irresistible offer convinces many people to buy more than they actually need. This is really a case of diminishing returns: a BOTO deal on a pair of shirts can give you tremendous savings, but buying five pairs will wreak havoc on your budget—not unless you're buying shirts in bulk to give away as gifts.
Buy More, Save More!
Other stores also have a scheme where the more money you spend, the bigger the discount they give you. For instance, spending HKD 1,000 at a store will give you a HKD 100 rebate. If you originally planned to buy something worth HKD 750, you may be tempted to throw in a few more things to enjoy the aforementioned discount. Yes, you can avail HKD 100 off but you had spend an additional HKD 250 on your initial purchase. In the final analysis, all you really did was spend more. This deal only makes sense is if you were planning to spend at least HKD 1000 to begin with or an amount very close to it.
Read the Fine Print
That "50% OFF" sign at your favourite online store will naturally catch your attention, but don't forget to read the fine print or completely understand the terms and conditions. For example, does the retailer offer free shipping or will you have to pay additional charges? Also, check the store's return policy. This information will come in handy when you get a defective product and will help you determine if you need to pay restocking fees.
Being financially savvy should be a year-round priority, but it's especially important when the holidays come around. Hopefully, these tips will help you find the best deals so you can get the most out of your money during this season.