It's hard to resist the charm of Hong Kong. With its East-meets-West culture, numerous attractions, and exciting tourist activities, even locals choose to spend their vacation in Hong Kong instead of opting to travel to other countries. Should you find yourself in the city this summer, here's a list of the top six local destinations you can explore for under HKD 500:
Victoria Peak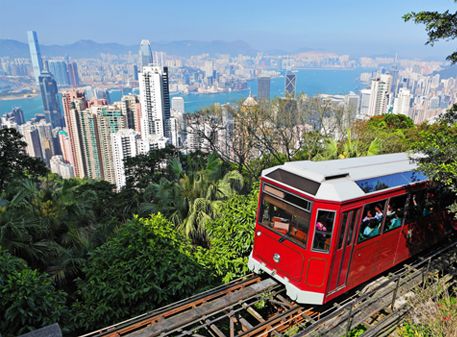 Known as the highest point on Hong Kong Island, Victoria Peak provides visitors with magnificent views of the New Territories hills, the Victoria Harbour, and the city's skyscrapers. To go here, take the tram, which will take around 15 minutes and cost HKD 40. Get off at bus 15C at the Peak Tram.
For meals, try the Kurobota pork chop at Pearl on the Farm. Meals are around HKD 150 each for lunch, and HKD 500 for dinner. Other restaurants offering a view include Tien Yi Chinese Restaurant, which is famous for its roasted crispy chicken. Lunch is at HKD 200 each, while dinner is HKD 400.
Ocean Park
A marine-life and educational theme park, Ocean Park features Polar Adventure, a place that showcases arctic foxes and king penguins; and Old Hong Kong, which takes you to back in time to the old streets and sights of Hong Kong in the 50s, 60s and 70s.
There is also the floorless roller coaster available at the Thrill Mountain called the Hair Raiser. Another attraction is Aqua City, where guests can watch Symbio, a multi-sensory show showcases the world's only 360-degree water screen.
To get to Ocean Park, ride on the Citybus Route 629, which runs from Admiralty MTR Station or Central (Star Ferry) from at 9:00AM to 4:00PM at 10-minute intervals. You can also try the train from the Central, which runs from 9:45AM until 3:45PM, every 20 to 60 minutes. Prices for bus fares are HKD 10.6 for adults and HKD 5.3 for children aged 4-11.
Park admission costs HKD 320 for visitors 12 years old and above, HKD 160 for children aged 3-11, and HKD 20 for individuals and members of the families receiving assistance from the CSSA.
Kowloon Public Pier
Looking for adventure? Explore the deserted coves and coastlines along Hong Kong and its outlying islands. You can hire a junk, which is a boat originally used for fishing converted into a motorised vessel. Don't forget to bring along a picnic basket and fill it with your favourite snacks, fruits, some beer, juices, and wine to enjoy with your travel companions.
Eight-hour charters will cost you HKD 490 at Traway. You may call their hotline at 852-2527-2513 to book. You may also check the Traway website. The pick-up point for junks is usually at the Kowloon Public Pier near the MTR Tsim ShaTsui, or at Central's Pier 9 near MTR Central. You may also opt to contact Saffron at 852-2857-1311 for charters.
Hong Kong Disneyland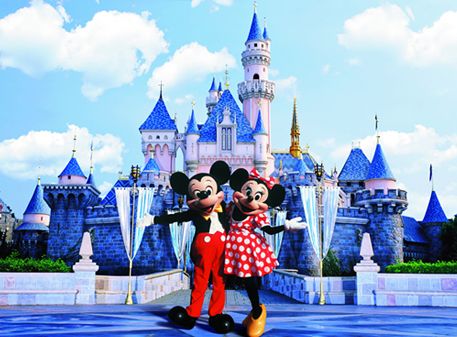 Your visit in Hong Kong will never be complete without seeing Asia's Disneyland. Go for an exhilarating ride at the Space Mountain, and then go to Toy Story Land, where you may ride Andy's RC Racer as it goes along a 27-meter-long U-shaped coaster. You can also watch a Broadway-style musical featuring Mickey and his friends.
To go to Disneyland, take the R11 or R22 bus, which costs HKD 38 for one adult. The R11 bus goes from the North Point Pier to the Disneyland Resort Public Transport Interchange (PTI), while the R22 goes from You Tang to PTI. PTI opens at 9:00AM. Entrance fee at Disneyland is HKD 295 for adults, HKD 210 for childredn, and HDK 170 for senior citizens aged over 65. Children under 3 years old are allowed free entrance. Meanwhile, entrance on holidays and festivals is HKD 350 for adults, HKD 250 for kids, and HKD 200 for senior citizens.
Avenue of Stars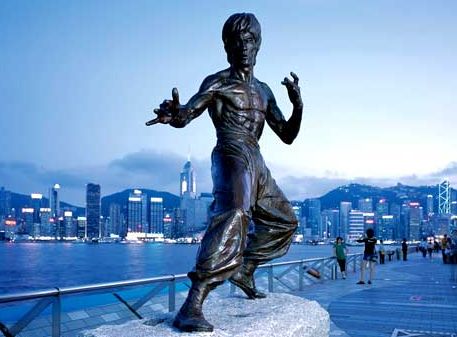 Behold a rich history of filmmaking in Hong Kong. Visit the Avenue of Stars, where you can pay tribute to Hong Kong's film industry stars over the last century. Check out significant memorabilias including celebrity hand prints, commemorative plaques, and a life-sized statue of kung fu action star Bruce Lee. You can also watch live drama, music, and dance performances there.
The Avenue of Stars is located att the Tsim Sha Tsui district in Kownloon. Follow any of these directions to get there. The site is open the whole day and there is no entrance fee required.
Sik Sik Yuen Wong Tai Sin Temple
If you're looking to do something a bit more toned down, say, to meditate, pray, and wish for something, then go check out Sik Sik Yuen Wong Tai Sin. An impressive building surrounded by lush natural attractions, the temple was built for believers of Buddhism, Confucianism, and Taoism. Among the most interesting features of the temple include a structure for each of the five geomantic Feng Shui elements. It also houses the Good Wish Garden and the Confucian Hall.
The temple has a new prayer hall which requires an entrance fee of HKD 100 for adults and HKD 50 for seniors, making Wong Tai Sin the first prayer facility in Hong Kong to charge entrance. Meanwhile, a prayer offering at the temple's statues will cost additional HKD 300.
For greater convenience and for a chance to save more, you may want to pay your way through these Hong Kong summer destinations using a credit card. If you book online, some website offer huge discounts exclusively to credit card holders.
While you search for other good venues to visit this summer, you may also want to get a travel insurance for better peace of mind, before you begin your adventure. If you'd like to know more about travel insurance, compare plans and save money using MoneyHero's comparison tool.