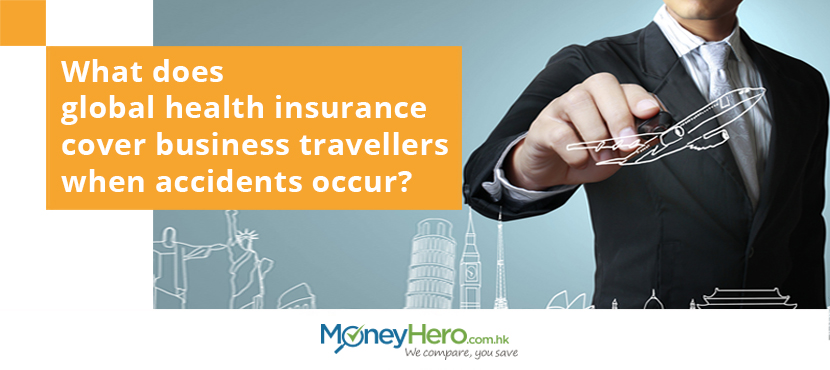 As cars have grown to become the most common form of transport, road accidents have developed into one of the world's largest public health problems – indeed WHO predicts that road accidents will become the 7th leading cause of death by 2030.  The serious health emergencies resulting from these accidents can lead to huge financial stress for victims without proper health coverage. Making sure you have health insurance in place can ensure peace of mind, especially if you live in countries where the cost of medical services is prohibitive.
Why do you need international health insurance?
According to WHO, road injuries were the cause of 1.3 million deaths worldwide in 2012, ranking as the 9th leading cause of death in the world. More than 3,400 people are killed on roads each day, and around 1.25 million people die each year in road crashes around the world. In addition to this, 20-50 millions of people are injured or disabled every year as a result of traffic collisions. Medical bills, the cost of prolonged medical care, as well as the loss of earnings, often place a heavy financial burden on the victims.
For expats, the difficulties can be even higher. If you are living and working outside your home country, you can be overwhelmed by language barriers, the rising costs of local private healthcare for non-citizens, and lack of knowledge around the local healthcare system. You can help avoid such challenges by getting global health insurance that ensures you receive the appropriate medical treatment following an accident.
Let us tell you about John…
John is an expatriate who works in Hong Kong.  He took a business trip to Australia with his girlfriend, Kate, last year. One day when they were on their way back to the hotel by a taxi, they got into a serious car crash and needed to be hospitalised immediately. John incurred a skull fracture and a traumatic brain injury. He was transferred directly to the ICU after surgery and had to receive extensive medical treatment as well as long-term medical care afterwards.
Kate, on the other hand, suffered a severe injury to her leg and had to wear a prosthetic as part of the treatment and went through recuperation process. The couple ended up staying in the hospital for months and were unable to work for a long period of time. The costs of medical treatments and the income loss have put significant financial strain on their families.  
What kind of coverage can a global health insurance provide?
Fortunately, John & Kate purchased their own global health insurance policies several years ago. When they were transferred to the hospital, a nurse found out their insurance membership cards and contacted the insurance company about their problems. After reviewing the information of the accident, the representative of the insurance provider approved their case and paid in full for all hospital charges, including nursing care, accommodation, operating theatre costs, intensive care, surgeons' and anaesthetists' surgery fees. The company also paid for Kate's artificial limb as part of the treatment, providing a great relief from their financial stress.
How to choose the Global Health Insurance Plan for you?
To avoid being caught unawares when accidents happen, you should make sure the global health insurance plan you choose provides comprehensive cover for all hospital charges, thus ensuring you get adequate treatment outside your home country.
Cigna's global individual health plan provides full coverage for all the standard medical benefits, including hospital charges for nursing and accommodation for inpatient treatment, charges for operating theatre, medicines, intensive care as well as surgeons and anaesthetists. The plan also offers cover for both internal and external prosthetic devices or appliances for beneficiaries, which are benefits that many local medical insurance plans usually don't cover.
In addition to the core plan, customers can also tailor a unique plan by adding on their own choice of optional modules including vision care, as well as screening and testing against common illness and diseases. For more details about the product, please click here or call our hotline: (852) 2866 7791 (Mon to Fri 9:30 – 7pm) for free comparison services.
For more information about Cigna, click here.
——
Still confused about how to find the best international health insurance that suits you most? There are some key questions you should ask yourself when choosing a global plan.
Read More: 4 Key Things Business Travellers Should Ask When Buying a Global Health Plan
Compare International Medical Insurance using our comparison tool and save up to HK$ 12,000 per year on your medical insurance.
Visit MoneyHero.com.hk Blog for more money saving tips and financial advice. Don't forget to follow our Facebook Page!