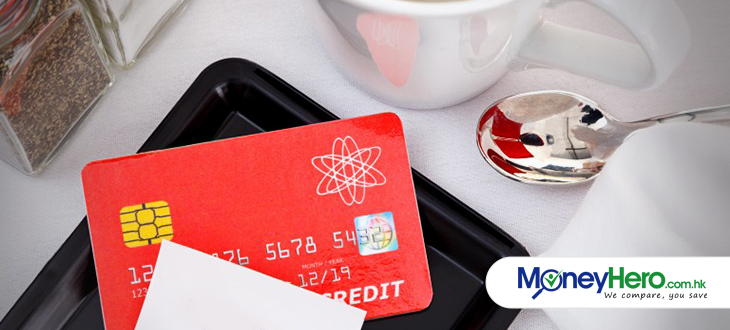 Whether you are an avid foodie or a casual shopper, sampling a new restaurant is always a fun way to add some variety to holiday or year-end festivities. Not many people get to enjoy this indulgence though, the most frequently-cited reason being cost. Let's face it: a lot of times, the restaurants with the best reviews or the most interesting dishes don't come cheap.
If you have your own credit card, though, the good news is that you can use it to get highly exclusive discounts whenever you dine out. The next time you treat your family or friends to a lovely Christmas or New Year dinner, check and see which establishments are covered by your card's benefits and privileges. Let's look at what kind of rewards you can get out of Hong Kong's most popular card providers.
Standard Chartered Credit Card Dining Discounts
Good news for Maxim's MX lovers: Standard Chartered and MANHATTAN cardholders can get up to 30% off their Christmas Party menu from now until January 5, 2015. Have your fill of roast turkey, Virginia ham, and other tasty dishes with your friends or loved ones. Families can get exclusive dining privileges at Sportful Garden restaurant and Fulum Group, until the end of February 2015.
Dining Offers with Your Citibank Credit Card
Addicted to KFC? From now until January 12, 2015, Citibank credit card holders can avail of exclusive discounts of up to 49% the next time they buy a combo for 4 at KFC. Save money the next time you buy a bucket of your favorite fried chicken, along with all the extra fixins. If you're buying food for a party, Oliver's Super Sandwiches can give you discounts of up to 34% until February 28, 2015. Fans of traditional cuisine can get HKD 200 gift vouchers for every HKD 2000 bill at Lei Garden. This offer stands until June 2015. If you're a chocolate fiend, you can get 10% discounts and HKD 1000 gift vouchers at Godiva. But act quickly; this promo only lasts until this December 31.
HSBC Credit Card Dining Discounts
Certain HSBC credit cards allow you to enjoy year-round discounts at dozens of restaurants, as well as at 28 hotels in Hong Kong. From now until January 31, 2015, cardholders can avail of HSBC's Red Hot Dining promo at 12 designated merchants across Hong Kong. Slash 15% off your total bill at places like Maxim's Cakes, Genki Sushi, Pokka Cafe, The Spaghetti House, and Arome Bakery.
DBS Credit Card Dining Deals
Oliver's Super Sandwiches offers discounts of up to 33% for selected party platter orders until February 28, 2015. While Mazter offers discounts of up to 25% off on their sushi, sashimi, and other Japanese food platters.
—-
Not only can you avail of these holiday promotions, you also take advantage of exclusive year-long discounts with some of HK's top favorite restaurants. Before you redeem any of these special dining promos, be sure to call ahead and make arrangements with the restaurant so you don't accidentally pay full price. Worry about packing on pounds later, and enjoy the holidays!
—-
To find more credit cards with awesome privileges, visit MoneyHero's credit card portal and use the online comparison tool to compare interest rates, annual fees, and credit card deals. For more handy financial tips, check out the rest of the MoneyHero blog.