Our Purpose
MoneyHero is Hong Kong's largest and most visited digital personal finance platform, on a mission to empower and connect Hong Kong consumers to a better financial future by giving them more clarity, control, and confidence over their financial decisions so they can earn more, save smarter and achieve their financial goals faster.
Founded in 2013, MoneyHero started with the ambition of being Hong Kong's most comprehensive and trustworthy financial product comparison site. Today, over 2 million Hongkongers visit our site monthly, including 70% of Hong Kong's working population and 44% of Gen Z and Millennials in the territory. As Hong Kong's go-to personal finance site, we power 100,000+ applications for financial products every month, and MoneyHero users earn rewards, and savings exclusive to our site.
We believe confidence in making financial decisions stems from being informed and having unique insights. That's why we are relentless in delivering impartial comparison, insightful analyses, and innovating with personalised and secured solutions to help you build the best portfolio of financial products for your needs. We strive to help you always stay one step ahead and gain more financial advantages in your financial journey.
Comparison Made Easier, More Rewarding
Our IFEC-awarded financial writers analyse, compare, and review 350+ products from 60+ providers across 42 categories of banking, investments, and insurance products. We provide detailed, diligently updated information and convenient comparison tools with powerful search filters to help you find the best solution for your unique needs.
In addition, MoneyHero makes sound financial habits more rewarding through a wide array of discounts, rewards, and products exclusively available on our platform. You save and earn more while making the right financial choices for yourself.
We Don't Just Compare, We Tailor to Your Needs
Our comprehensive comparison tools assist you in making more informed financial choices; still, we understand advancing one's financial wellbeing is more than that.
Achieving financial success is a journey that is unique for each of us. We believe it requires a tailored experience of discovering, learning, and applying. That's why we have been crafting on-demand and value-added resources to empower you with the knowledge you need to make financial decisions confidently and ignite healthy financial habits. We continually develop personalised solutions for our users, leveraging the breadth and depth of our technology and industry partnerships.
MoneyHero was the first one-stop platform offering a unified experience in the market where consumers could get a real-time quotation for travel insurance from numerous providers and complete a purchase in under 3 minutes!
Impartial Content, Professional Insight
Our independent editorial team focuses exclusively on consumers' best interests through award-winning consumer reports and insightful articles of journalistic quality that are easily and freely accessible by Hongkongers. We observe a strict editorial code to eliminate conflicts of interest so as to maintain a fair and objective editorial position, delivering accurate and reliable content for you and all Hongkongers.
MoneyHero has been a licensed insurance broker since 2015, providing the highest standards of service through licensed representatives as required and supervised by the Insurance Authority (Licensed insurance Brokers License No. FB1740).
We Care, Deeply
Financial choices can feel complicated, and sometimes you want to speak with someone for peace of mind. At MoneyHero, we make sure our trained team of support staff are always ready to assist you across channels, from social media to live phone support.
Our continuous effort to be our users' go-to companion has earned us high marks in customer satisfaction ratings and Google reviews. We listen to our users, and we improve our services while helping financial institutions enhance their products, building a better financial tomorrow for you and the community.
Your Data, Safe and Secure
At MoneyHero, we understand that our success depends on our ability to maintain the trust of our customers, so we make safeguarding your data and privacy a first principle. We adopt the latest identity and access management procedures, intelligent threat detection systems, and secure cloud infrastructure. We also encrypt all information in transit and at rest to further mitigate data security risks.
We work closely with the Hong Kong Monetary Authority (HKMA), Insurance Authority, and Securities and Futures Commission to ensure compliance with all relevant regulations. As a testament to our efforts, MoneyHero was the only digital personal finance site invited by the HKMA to provide input regarding the Banking OpenAPI framework for Hong Kong and one of 3 partners selected by JETCO to participate in the JETCO APIX program.
Our Values
Secure
We earn our users' trust by investing in robust data security standards and practices to ensure that all personal data remain safe. We collect, manage, and use data responsibly and in the best interest of our users.
Impartial
We observe a strict editorial code to maintain a fair and objective position that is independent of commercial objectives at all times.
Transparent
We communicate with transparency using straightforward language that is easy to understand. We bring our best selves but are not afraid to show our human side.
Simple
We provide intuitive experiences and easy access to resources that help users effortlessly get what they need.
Accurate
We apply global journalistic best practices for research and fact-checking to ensure the information we provide is up-to-date, reliable, and insightful.
Awards

At MoneyHero, our mission is simple. That is to empower Hongkongers to achieve a better financial future. After years of dedicated work in making seamless experiences and rich content accessible to Hongkongers, we are honoured to receive the Financial Education Champion 2021 Award from the Investor and Financial Education Council. The award recognises our continuous efforts to improve Hongkongers' financial literacy through financial education.
About MoneyHero Group
MoneyHero Group is a leading fintech company in Greater Southeast Asia, reaching over 9.8 million consumers per month and working with more than 270 financial institutions across six markets, including Hong Kong, Malaysia, the Philippines, Singapore, and Taiwan.
Founded in 2014 and dual-headquartered in Hong Kong and Singapore, MoneyHero Group, formerly known as Hyphen Group or CompareAsia Group - is a portfolio of digital finance companies that empowers and connects people to a better financial future through innovative tools, personalised digital experiences, and expert insights, and accelerates the digitisation of the financial industry.

Our mission is to make all of life's financial decisions a time-saving and rewarding experience. We achieve this by creating innovative tools and frictionless digital experiences for consumers and financial institutions, providing relevant educational content and financial product marketplaces, and accelerating the digitization of the financial industry.
Our main business pillars are:
Personal Finance Platforms: We provide financial guidance to consumers by offering a broad range of financial and lifestyle content, product comparison tools, and financial product marketplaces in each market that we operate. (MoneyHero,

CompareHero,

Moneymax,

SingSaver,

Money101

and

Seedly)
B2B Business: Our B2B Business –

creatory

– expands our ecosystem and user reach by providing our digital technology solutions to third-party online channel partners and content creators, enabling them to monetize their user base through our existing relationships with financial institutions.
Learn more about how MoneyHero Group connects technologies, empowers people and builds the future of finance at https://www.moneyherogroup.com/.
Why MoneyHero?

We analyse, compare, and review 350+ financial products from 60+ financial institutions to help you find the one that best suits your unique needs to save more and earn extra.

We adopt robust data security and privacy measures for the thousands of applications made every month.

Over 2 million Hongkongers visit our site monthly for answers to their financial questions and discover new ways to earn, save, spend, and invest.
Don't just take our word for it
MoneyHero is a way of life whenever I make any financial decision. With MoneyHero, I can now make informed decisions from travel insurance to credit cards because MoneyHero does exceptional comparisons and illustrations from a consumer point of view. I now know I will not be shortchanged as long as I check out MoneyHero beforehand.
MoneyHero has always been my go-to platform to get briefed on various investment products. MoneyHero helps me find the most suitable credit cards for me and lists out the full detail of the credit cards in an easily understandable way.
I frequently read MoneyHero tips on financial products. Reviews and comparisons are comprehensive, unbiased, timely, well-organized and neatly categorized based on users' perspectives with regular discounts on relevant financial products. MoneyHero helps me to locate the financial product that provides the best fit available to my need.
A user-friendly one-stop platform to compare the promotion of different cards from various financial organisations. It is useful for us to make an intelligent financial choice.
A quick comparison to identify the right products and easy online access to purchase the financial products.
MoneyHero is my Superhero. It helps me to sort out the best mortgage loan rate, the best deal of credit card with exclusive promotion offers. It's informative, user-friendly and effective, the best platform ever!
How Our Comparison Platform Works
We simplify the task of finding the right financial product. We develop insightful articles to equip you with the knowledge you need to achieve your financial goals. We also ensure your data is safe and secure. Here are a few extra reasons why MoneyHero is your trusted digital personal finance platform.
When you apply through banks and financial insitutions
Apply through MoneyHero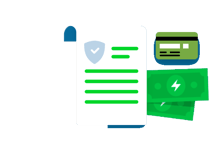 They are limited by their own product range, which may not fully take care of your needs.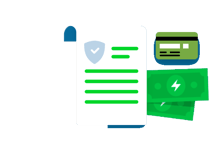 We are a free, impartial platform that reviews and compares financial products from 60+ financial institutions, securing offers not available on other sites.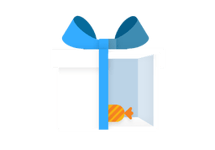 The product terms and conditions are often complicated and can be confusing.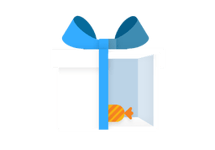 Your interest comes first! We make sure the terms and conditions are transparent and easy to understand.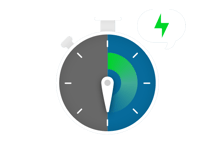 Calling their hotlines often leads to long waits to reach their representatives.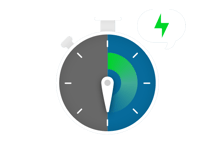 Our trained support team is a phone call or an email away, ready to provide attentive service.