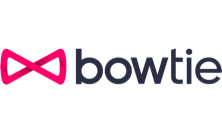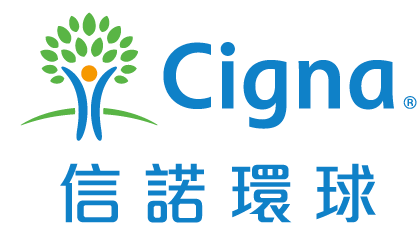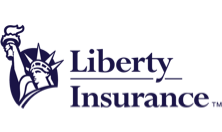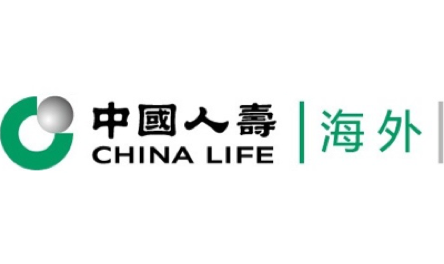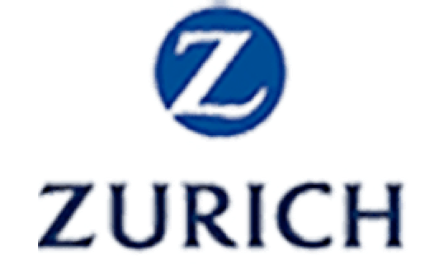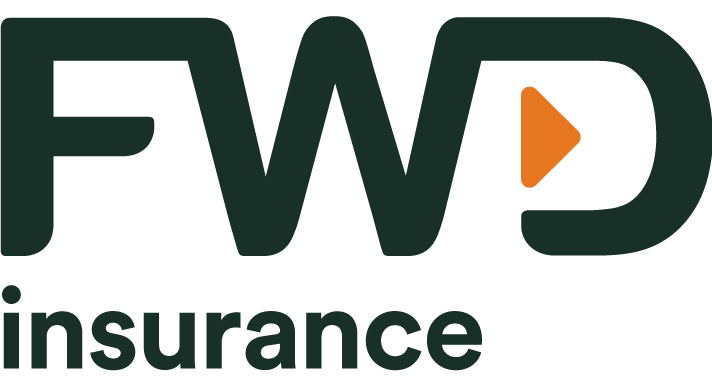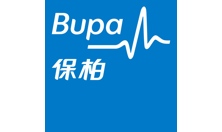 Promotion
• Limited-time offer! From now on until 5 October 2021, apply through Moneyhero to enjoy 80% off for your first-year premium
• Enjoy a 10% off from 2nd year onwards
• Cashless Full Cover Benefit for Network Day Case Endoscopy (19) upon successful application
• Free "one-time Pre-vaccination Checkup for COVID-19 Vaccines (Value HK$570)" upon successful application from now until 5 October 2021
• $2,000 BowtieCash(9) will be rewarded if promo code "MONEYHERO" has been provided in transaction
• Promotion period: from now to 3 November 2021
Plan Name
Asia Insurance Asia Unique – Family Care - Standard Plan
Plan Type
Geographical Cover
Worldwide
(For psychiatric treatment, the territorial scope only covers Hong Kong)
Worldwide
(For psychiatric treatment, the territorial scope only covers Hong Kong)
Annual Premium
Smoking Status
Smoking status when the policy is issued
Attained age
Attained age when the policy is issued
Level of Ward Class
Benefit Items(1)
a) Room and Board (per day)
$750 per day
(Max. 180 days per policy)
$750 per day
(Max. 180 days per policy)
b) Miscellaneous Charges (per policy year)
c) Attending Doctor's Visit Fee(per day)
$750 per day
(Max. 180 days per policy Year)
$750 per day
(Max. 180 days per policy Year)
d) Specialist's Fee (per policy year)(2)
e) Intensive Care (per day)
$3,500 per Policy Year
(Max. 25 days per Policy Year)
$3,500 per Policy Year
(Max. 25 days per Policy Year)
f) Surgeon's Fee (per surgery)
Complex-$50,000
Major-$25,000
Intermediate-$12,500
Minor-$5,000
Complex-$50,000
Major-$25,000
Intermediate-$12,500
Minor-$5,000
g) Anaesthetist's Fee
35% of Surgeon's fee payable(5)
35% of Surgeon's fee payable(5)
h) Operating Theatre Charges
35% of Surgeon's fee payable(5)
35% of Surgeon's fee payable(5)
i) Prescribed Diagnostic Imaging Tests (per policy year)(2) (3)
$20,000
Subject to 30% Coinsurance
$20,000
Subject to 30% Coinsurance
j) Prescribed Non-surgical Cancer Treatments (per policy year)(4)
k) Pre- and Post-Confinement / Day Case Procedure Outpatient Care(per visit)(2)
$580 per visit, up to $3,000 per Policy Year
• 1 prior outpatient visit or Emergency consultation per Confinement /Day Case Procedure
• 3 follow-up outpatient visits per Confinement/Day Case Procedure (within 90 days after
discharge from Hospital or completion of Day Case Procedure)
$580 per visit, up to $3,000 per Policy Year
• 1 prior outpatient visit or Emergency consultation per Confinement /Day Case Procedure
• 3 follow-up outpatient visits per Confinement/Day Case Procedure (within 90 days after
discharge from Hospital or completion of Day Case Procedure)
l) Psychiatric Treatments (per policy year)
Enhanced Benefit Items
a) Accident Emergency Outpatient Treatments
b) Outpatient Kidney Dialysis(2)
c) Post-confinement Daily Home Nursing
d) Rehabilitative Care(2)
e) Hospital Companion Bed
f) Supplementary Major Medical Benefit
g) In-hospital Private Nurse
h) Specific Day Case Procedureat Network Provider
i) Hospice care
j) Specified Endoscopy Procedure at the Network Day CaseEndoscopy Centre
k) Post-Confinement / Day Case Procedure Chinese medicine practitioner visit
Other Benefit
a) Day Case Procedure Cash Benefit
b) Accidental Death
c) Special Bonus
d) Medical Negligence Benefit
$500 per week (payable for 52 weeks)(6)
e) Total and Permanent Incapacity Income Benefit(2)
f) Medical Appliances(15)
g) Upgraded Medical Appliances
h) Upgraded Prescribed Non-surgical Cancer Treatments(18)
i) Extra Serious Sickness Benefit
j) Second Claim Cash Allowance
k) Check-up / vaccination / fitness
Annual Benefit Limit
Lifetime Benefit LImit
Key Features
• Worldwide covered
• 24-hour hotline support
• Enjoy No Claim Discount
• Free online service platform (iAsia) to check your policy details, claim details, list of network doctors, submission of claim
• Fully End-to-End Digital VHIS Experience - from initial application and online underwriting, to making a claim, everything can be done on your smartphone
• Claim Assistance - a dedicated case manager will follow up, and will assist with the estimation and online submission of your claims
• BowtieCash Program - unique loyalty program that enables customers to earn BowtieCash to pay for eligible medical costs that exceed the VHIS Standard Plan coverage. For details, please refer to the campaign rules of the BowtieCash Program
• Qualified doctor and nurse concierge services - provide professional second medical opinion, explanation of treatment, hospital information and health tips
Deductible (per policy year) (HKD)
VHIS Certification Number
Product Brochure
Policy Provisions
Company Background
Notes
(1) Eligible Expenses incurred in respect of the same item shall not be recoverable under more than one benefit item in the table above.
(2) VHIS Provider shall have the right to ask for proof of recommendation e.g. written referral or testifying statement on the claim form by the attending doctor or Registered Medical Practitioner.
(3) Tests covered here only include computed tomography ("CT" scan), magnetic resonance imaging ("MRI" scan), positron emission tomography ("PET" scan), PET-CT combined and PET-MRI combined.
(4) Treatments covered here only include radiotherapy, chemotherapy, targeted therapy, immunotherapy and hormonal therapy.
(5) The percentage here applies to the Surgeon's fee actually payable or the benefit limit for the Surgeon's fee according to the surgical categorisation, whichever is the lower.
(6) Please refer to the policy for details
(7) The service is provided by a 3rd party service provider and FWD shall not be responsible for any act or failure to act on the part of the 3rd party service provider. This service is not guaranteed renewable and is not applicable to Insured Person aged 75 or above. FWD may revise the details of the services from time to time without prior notice. This service is available to the Insured Person when travelling outside the home country or country of residence for periods not exceeding ninety (90) consecutive days per trip.
(8) Only applicable to Eligible Expenses
(9) BowtieCash Program -unique loyalty program that enables customers to earn BowtieCash to pay for eligible medical costs that exceed the VHIS Standard Plan coverage. $2,000 BowtieCash will be rewarded if promo code "MONEYHERO" has been provided in transaction. Promotion period: from now to 3 November 2021. For details, please refer to the campaign rules of the BowtieCash Program.
(10) No claim in 3 or more consecutive policy years entitles you with a premium discount on the next policy anniversary, up to 15 % of the total premiums paid for the preceding policy year.
(11) Once this plan is in effect, you can book day case procedures at network clinics and day case procedure centres, and a network doctor will apply for the medical expense pre-approval service on your behalf.
(12) Once the service is arranged successfully, AIA will settle directly with the private hospital the medical expenses incurred during hospital stay on your behalf. You can then focus fully on your recovery without having to worry about paying hospital bills and making a subsequent claim. Any shortfall payment resulting from your hospital stay will be settled after treatment, leaving you stress-free at this critical time. After the final claim amount has been settled, any related benefit limits will be reduced accordingly.
(13) Only applicable to the first 10,000 eligible new policies. If the Insured Person is diagnosed with a serious illness, AIA will arrange our medical specialists (the designated service provider) to provide the personal medical case management services for a period of 90 days. The provider will assess and provide medical recommendation for the customer's diagnosis and treatment.
(14) AIA Vitality is a game changing wellness programme which redefines the traditional concept of insurance, aims to reward customer to live a healthy lifestyle. Once you join AIA Vitality, you can enjoy an instant 10% premium discount for the AIA Voluntary Health Insurance Standard Scheme. If you choose to follow a healthier lifestyle, you can even receive up to 15% premium discount continuously, while at the same time earning AIA Vitality Points and enjoying array of rewards and offers to help you live a healthier lifestyle.
(15) "Compulsory quarantine" means the insured person is confirmed or suspected to have contracted 2019-nCoV virus as certified by any Physician, and the insured person is being confined in an isolated ward of a hospital or kept in an isolated site appointed by the government or at home quarantine for at least twenty-four (24) consecutive hours and continuously stays in there until discharged from the quarantine. Compulsory quarantine order by the government due to travel history alone does not apply.