Editorial Independence
MoneyHero maintains editorial independence at all times.
The editorial position is independent from commercial objectives.
The reporting lines of the Editorial and Commercial teams are separate so that an independent editorial position can be maintained.
Consumer first
Our publishing activities focus exclusively on what is in the consumer's best interest.
We research and produce content about the best solutions to help consumers save time and money.
Our content should be simple.
Our results, conclusions and recommendations must be easy to understand and useful for consumers.
If we recommend products or services this is exclusively for the benefit of consumers, such recommendations must not be perceived as being biased towards or paid for by a provider.
Free content, no advertising, transparency about business model
The editorial content and product information that we publish on our website is free for consumers.
Third parties such as providers are not able to pay for display advertising on the website or in other content channels including weekly newsletters, social media pages, or blog posts.
If a product is promoted on a product result page or blog article for a fee this will be clearly described as a "Sponsored Product". If sponsored content is produced or distributed in other media, the label "Sponsored Content" and a logo of the sponsor will be clearly featured in all material produced.
MoneyHero will clearly communicate our business model to consumers. The terms and conditions on our website explain how we make money and describe the role of paid links in our content or on our results pages.
We research, compare and produce content about all products, services or trends in the market, not just the products or services offered by providers who we have a trading relationship with.
No conflict of interest
Our editors have no financial interest in the companies and financial services providers that they write about. They do not own any shares in such companies or maintain any other relationships that could lead to financial gain or a conflict of interest on their part.
Our employees and their families do not have any personal relationship to companies and financial services providers that they write about.
Our employees do not engage in any activities outside of their work that could lead to a conflict of interest or give the impression that their independence is compromised when they write about and compare financial products and services.
Journalistic standards and best practice
In addition to this editorial code, our analysts and editors follow global journalistic best practice when it comes to accuracy and fact checking, the transparent and correct attribution of sources, and maintaining a fair and objective editorial position.
Why MoneyHero?

We analyse, compare, and review 350+ financial products from 60+ financial institutions to help you find the one that best suits your unique needs to save more and earn extra.

We adopt robust data security and privacy measures for the thousands of applications made every month.

Over 2 million Hongkongers visit our site monthly for answers to their financial questions and discover new ways to earn, save, spend, and invest.
Don't just take our word for it
MoneyHero is a way of life whenever I make any financial decision. With MoneyHero, I can now make informed decisions from travel insurance to credit cards because MoneyHero does exceptional comparisons and illustrations from a consumer point of view. I now know I will not be shortchanged as long as I check out MoneyHero beforehand.
MoneyHero has always been my go-to platform to get briefed on various investment products. MoneyHero helps me find the most suitable credit cards for me and lists out the full detail of the credit cards in an easily understandable way.
I frequently read MoneyHero tips on financial products. Reviews and comparisons are comprehensive, unbiased, timely, well-organized and neatly categorized based on users' perspectives with regular discounts on relevant financial products. MoneyHero helps me to locate the financial product that provides the best fit available to my need.
A user-friendly one-stop platform to compare the promotion of different cards from various financial organisations. It is useful for us to make an intelligent financial choice.
A quick comparison to identify the right products and easy online access to purchase the financial products.
MoneyHero is my Superhero. It helps me to sort out the best mortgage loan rate, the best deal of credit card with exclusive promotion offers. It's informative, user-friendly and effective, the best platform ever!
How Our Comparison Platform Works
We simplify the task of finding the right financial product. We develop insightful articles to equip you with the knowledge you need to achieve your financial goals. We also ensure your data is safe and secure. Here are a few extra reasons why MoneyHero is your trusted digital personal finance platform.
When you apply through banks and financial insitutions
Apply through MoneyHero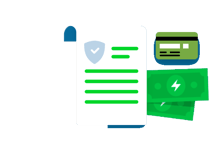 They are limited by their own product range, which may not fully take care of your needs.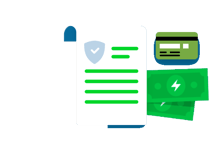 We are a free, impartial platform that reviews and compares financial products from 60+ financial institutions, securing offers not available on other sites.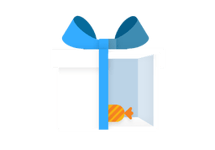 The product terms and conditions are often complicated and can be confusing.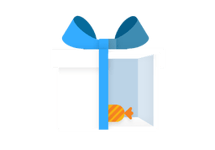 Your interest comes first! We make sure the terms and conditions are transparent and easy to understand.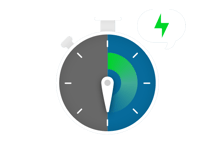 Calling their hotlines often leads to long waits to reach their representatives.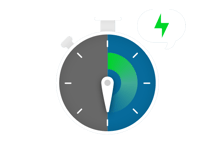 Our trained support team is a phone call or an email away, ready to provide attentive service.