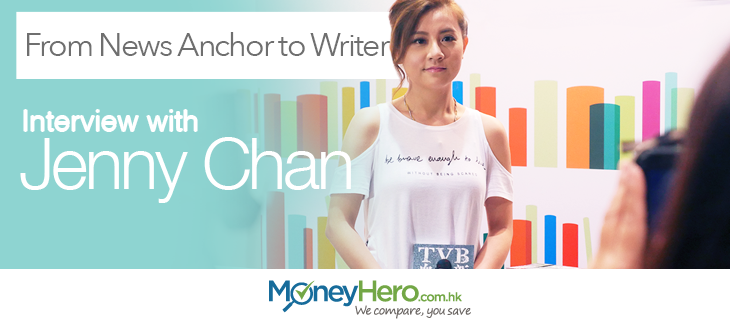 Former TVB news anchor Jenny Chan has given many interviews recently, mostly with concern about her new book entitled "My Tragic History in TVB Newsroom" and her painful experience working as a news anchor at TVB. In the interviews, she appeared to be bold but a bit difficult to get along with. While everyone loves gossip and secrets, however, they all believe that she always talks about people behind their backs. The media does nothing more than add fuel to the flames. Where there is demand, there will be supply. This is how things are in Hong Kong. That's why when we sat in the cafe outside the Book Fair and I told her I wanted to talk about her personal stories more, she said to me "Thank you very much" wholeheartedly. This seemingly brash former news anchor is, in fact, a hipster who loves art and culture.
A Hipster Who Loves To Read
Graduated from the Department of Chinese Language and Literature at the Chinese University of Hong Kong with a master degree in Journalism, Jenny Chan had been an international news reporter at Apple Daily and spent about four years working as a news anchor at television stations like ATV and TVB. In spite of some setbacks, her career as a media worker has been better than many people's.
"I wanted to study Journalism at first, but my HKCEE result was not good enough so I ended up choosing Chinese as my college major," said Chan. Actually, it was not so easy to get into the Chinese Department at CUHK as well but anyhow, Chan enjoys reading a lot. She said that Yi Shu is her favorite writer, while South of the Border, West of the Sun has been her favorite Haruki Murakami book of all time ever since she read it in college. It's perfectly fine if you haven't heard of this book. All you need to know is that this is very typical of a hipster.
"I became an international news reporter because I didn't have to appear on the camera. I never thought of being a news anchor. But later on, I found that there was a vacancy for news anchor at a TV station. That's how I started my career as a news anchor."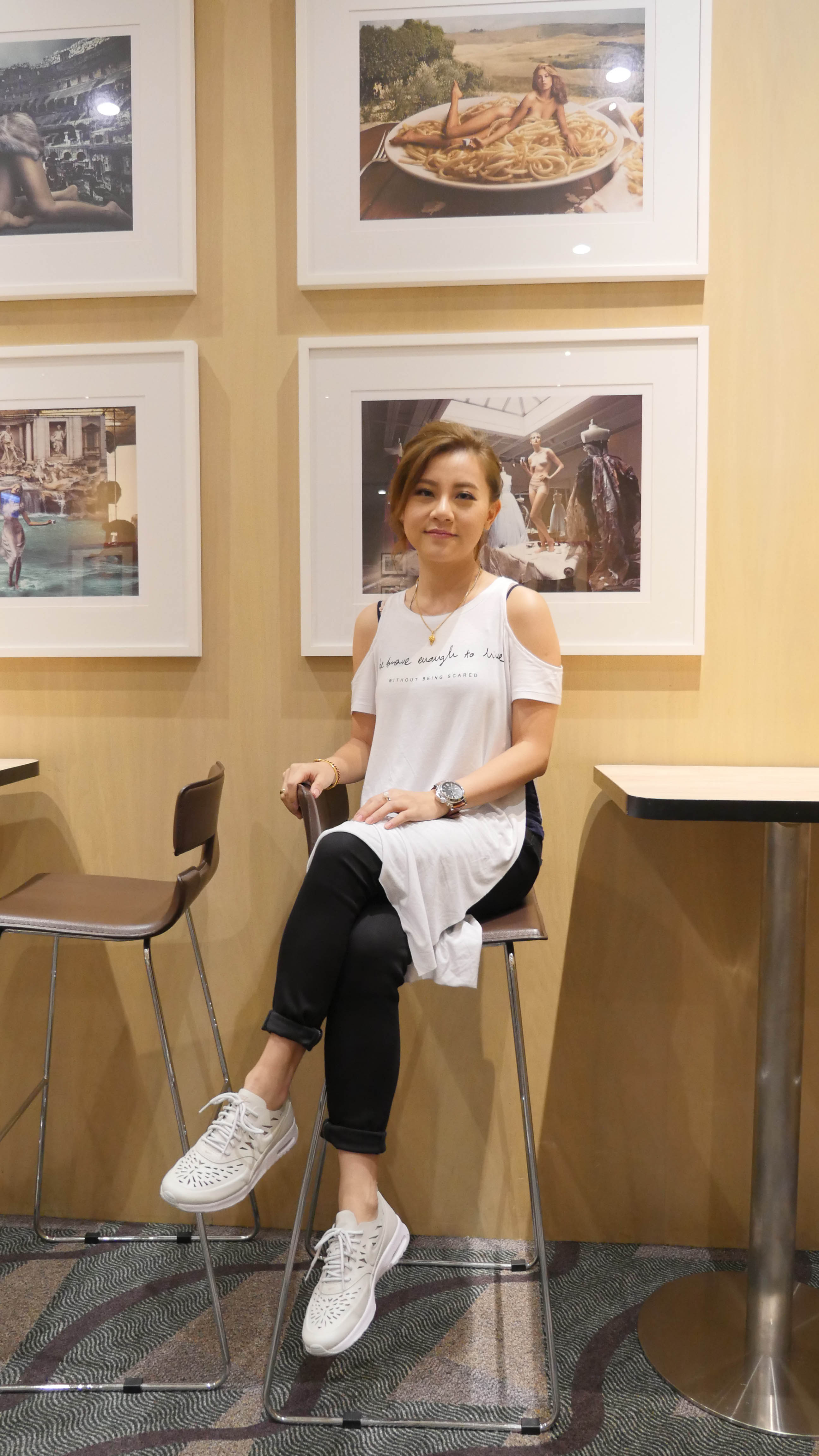 I Had A Good Story
Media workers like to refer to a news as "a story" because they have to arrange the news so that the readers truly understand what is happening. That's why media workers always said what kind of "stories" they have written. Chan told us that there was a story that she really wanted to write about when she worked at a large TV station but her boss didn't let her do it.
" I was mainly responsible for soft news, such as those about DIY craft fairs. I loved these stories as I thought that I understood art. Yet, in such a large-scale TV station, the division was very clear. There was no way I could report on hard news," Chan said. Without doubt, all media workers would love to make reports on current affairs and investigations. " There was one time when I got a  source for an exclusive news." You would realize how important "exclusive news" and "source" were if you heard of her tone when she said these two words. "But my boss didn't let me do it and asked me to pass the story to another colleague." This is how TVB works.

Chan didn't work happily at TVB for the past few years. For more details, you can buy her book "My Tragic History in TVB Newsroom", or take a look at her other interviews. Chan said she loved freedom, but then how did she manage to work at TVB for more than 3 years? "You cannot always be free. There are times when you have to grit your teeth and hang in there." She has toughed out everything: the starting salary of $11,000, the internal factions, gossip and quarrels.
There is no freedom without sacrifice, but is it worth it? I asked her if her experience working at large TV stations helped her career development.  "Not necessarily. I work in marketing now. Apart from that, I am also a radio host, a content writer, a Chinese/ English/ French translator, a voice actress and so on. I get some of these jobs from network besides the TV stations. I have always given my best to everything I do. That's how I gradually built up my own network." she said.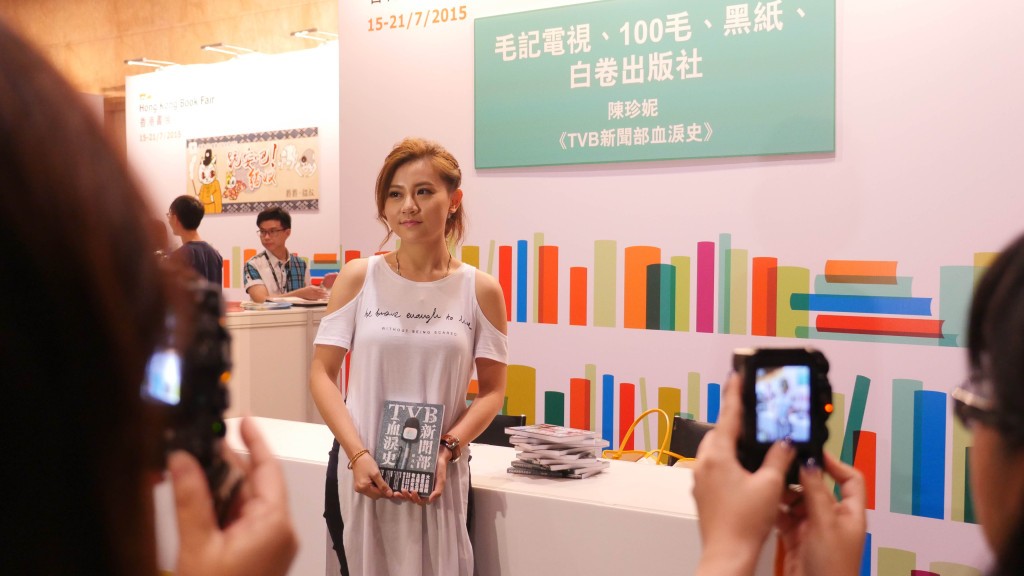 To Buy A Property And Be A Writer
I asked Chan what she wanted to do the most at this moment. She thought for a while and smiled, "Would I sound too materialistic to you, if I say I want to buy a property?" Buying properties is never the ultimate life goal for people in Hong Kong. Everyone merely wants to find their own shelter before they start pursuing a much greater goal. It's just this goal is unreachable to many people. Chan told me that she actually wanted to be a writer. "As you know, writing remains a low earning profession in Hong Kong. I had no choice but to first assure myself a decent life before I start writing."
She said working in media helped develop her sense of danger. She has saved more than half of her earnings every month since she barely had the time to spend money. "The professionals help me in investment, since, after all, that's not in my area of expertise."
But now that she has published a book, shouldn't that make her a writer already? "Actually, I wanted to write novels. However, the publisher said I should start with my experience working at TVB because that would be more appealing to readers."
Sold more than 2,000 copies at the Hong Kong Book Fair, Chan's book "My Tragic History in TVB Newsroom" was a huge success. "Many people would consider it to be vulgar, I guess, even for a popular literature book." She sounded impotent when she said this. This is life: You might have won, but you're not so happy with it, as you haven't won in an honorable manner. After all, she is a hipster.
But time will tell. As the senior media worker Lee Yi has said, a person's life is the sum of what he or she does in life. Economic freedom is very important. How can you be free without it?  But at this moment, Chan still has to work very hard in pursuit of her dream.
"When do you think you can buy a property?", I asked her. "Probably next year, but I have to pay off the mortgage even if I can buy one." We would like to wish her well and that she will soon be free without forgetting what she set out to do at the very beginning. Young people in Hong Kong always say this to each other for encouragement. We hope that some day she will no longer be the former TV news anchor who "loves to gossip", but an emerging novelist in Hong Kong.
Read More: "Keep Learning! Keep Sharing!"—Ken Chan, Marketing Director of ICGX
Read More: The Ultimate Guide to Online Shopping in Hong Kong (Summer 2015)
—
Find more ways to save money by navigating Moneyhero.com.hk. Visit MoneyHero.com.hk Blog for more money saving tips and financial advices. Don't forget to follow our facebook page!