A new payment era has arrived in Hong Kong as more and more e-wallets services are available in Hong Kong. This digital wallet competition might heat up further, after the Hong Kong Monetary Authority (HKMA) granted the Stored Value Facilities (SVF) licenses to five existing stored-value service providers. Meanwhile, as a consumer, it's important that you know your options before you decide which service to use. Here are the features and special offers of the five most popular E-wallets in Hong Kong.
You can now visit CreditGo.com.hk, our sister site and Hong Kong's first and only free credit score and report platform, to obtain your personalized credit report. It only takes a few mins to check your score and find out if you are eligible for the lowest interest rate loan offer! Take a look now!
1. Octopus & O! ePay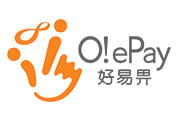 Octopus is a local electronic payment system using a reusable contactless smart card known as "Octopus card" while O! ePay is a mobile payment app developed by the Octopus Card Limited, which allows users to transfer funds between friends and top-up their Octopus using their smartphones.
Where to use:
Octopus is widely accepted by major transport operators, retail shops, online merchants, parking facilities, self-service kiosks, leisure facilities and schools, etc. Find out more about where you can use it here.
How to get:
Octopus: You can get a Standard Octopus or apply for a Personalised Octopus at Customer Service Centres of MTR or other major public transport operators.
O! ePay: Users of Automatic Add Value Service (AAVS) or those who holds a personalised Octopus card can apply via O! ePay App. Other customers can also apply via Standard Chartered Bank. Learn more about how to apply for O! ePay here.
How to top-up:
You can top-up your Octopus up to HK$1,000 at MTR Customer Service Centres, 7-eleven and McDonald's, etc, or apply for AAVS and top-up your Octopus using your credit card. iPhone users can download the "Octopus" App and connect their iOS mobile device with an Octopus Mobile Reader to top-up a maximum of 10 Octopus cards. Read more.
Special Offers:
When you pay with Membership Octopus at any Octopus Rewards partners that display the Octopus icon, you can earn Reward$ at the rate of at least 0.5% of your spending. You can use Reward$1 as HK$1 at any Octopus Rewards partners. Apply for membership of Octopus Rewards programme here.
2. Apple Pay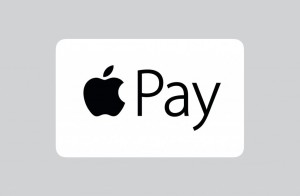 Apple Pay is a mobile payment service that lets you use your Apple devices to pay for groceries, food and different services in stores and within apps by linking your Visa, MasterCard or American Express credit cards. When you hold the device near a card reader, you can make a purchase without having to share your credit card number with the merchant. You can turn on Find My iPhone on your Apple devices and then use the Find My iPhone app or iCloud.com to find them if they go missing.
Apple devices that are compatible with Apple Pay:
You can use Apple Pay on iPhone 6s, iPhone 6s Plus, iPhone 6, iPhone 6 Plus and iPhone SE both in stores and within apps.
You can use Apple Watch paired with an iPhone 5 or later in stores.
You can also use Apple Pay on iPad Pro, iPad Air 2, iPad mini 3 or 4 for in-app purchases.
Learn how to load credit card information into Apple Pay and find out who the participating banks and merchants are. Read More: 6 Key Facts You Should Know About Apple Pay
Special Offers:
BEA:

The first 30,000 successfully registered BEA credit cardholders who make at least 3 payments via Apple Pay can receive a 25% cash rebate. Each eligible account will be entitled to a maximum cash rebate of HK$180. You can also enjoy

Buy 1, get 1 free offer at Pacific Coffee and HK$2 instant discount when you spend HK$20 net or more in a single transaction at Saint Honore Cake Shop.

(Valid until 31 Dec 2016)

Read more about the offer or click here to apply for a BEA credit card.
Bank of China: You can enjoy up to 35% Off at PARKnSHOP, Cotai Water Jet, Hung Fook Tong, VanGO Convenience Store, Vanguard and U select, Sasa and Watsons stores with spending via Apple Pay by using BOC Credit Card ! Read more about the offer.
Standard Charterd Bank: New customers who complete transaction their with Chartered Credit Card through Apple Pay to earn 50% CashBack. *New Customers are cardholders who currently did not have any active token and/or made any Apple Pay transaction with any Standard Chartered Credit Card or MANHATTAN Credit Card before 1 December 2016. (Valid until 31 Dec 2016) Read more about the offer or click here to apply for a Standard Chartered credit card.
3. MasterPass

MasterPass is a digital payment platform that stores your personal information, credit card information and shipping address details, saving you the hassle of filling out your information every time you shop online.
How to use:
Sign up by entering your personal information, credit card and shipping details and creating a password. Click the "Buy with MasterPass" button at checkout, when you're ready to complete your online shopping. Log in with your email address or mobile number and selecting the credit card and shipping address you would like to use to complete your online purchase.
How to Apply:
Register for MasterPass on the official website. You can also sign up by clicking the "Buy with MasterPass" button when you shop online.
Participating Banks:
Bank of East Asia, China Construction Bank(Asia), Dah Sing Bank, DBS, Fubon Bank, Hang Seng Bank and OCBC Wing Hang Bank
Special Offers:
Spend $300 or above on Pizza Hut online ordering with Masterpass to enjoy $70 instant discount. (

This offer is available for a limited time on a first come first-served basis.)

Save 8% on your hotel booking by using MasterPass to book accommodation at

www.zuji.com.hk

and enter the coupon code

HK16MP8D. (Valid until

30 Jun 2017)
4. Tap & Go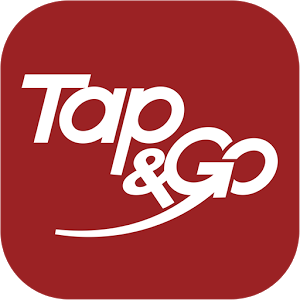 Tap & Go is a prepaid mobile payment service for Android and iOS smartphones users to settle payment at the designated merchants through MasterCard Contactless technology. You can also use it for both overseas & online purchases and make instant money transfer remotely between families and friends.
How to apply:
Go to any HKT/1010/csl shops to show your ID identity and copy to activate Tap & Go. Then download the Tap & Go mobile wallet and activate it.

Purchase a Tap & Go card in any 7-Eleven and Watsons. Then download the Tap & Go mobile wallet and activate it.
Where to use:
All MasterCard® Contactless restaurants, supermarkets and other retail outlets, including PARKnSHOP, McDonald's and PACIFIC COFFEE.
How to top-up:
You can top-up your account at any designated merchants such as HKT, 1010, 7-Eleven and Watsons. Top-up amounts range from HK$100 to HK$3,000 in multiples of HK$50.
Special Offers:
Earn HK$20 rebate for every successful transaction of HK$200 or above at Eslite using Tap & Go. Each customer can enjoy this rebate for a maximum of 3 times. (Valid until 30 Sep 2016)
5. TNG Wallet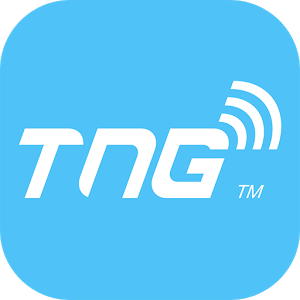 TNG Wallet allows users to store prepaid value for online and offline purchases, settle bills, transfer money to other TNG users or any registered Hong Kong bank account and even withdraw cash from dedicated service points in Hong Kong. It also supports other electronic payment functions including e-coupon, e-ticketing, and virtual membership functionalities.
How to apply:
Simply download TNG Wallet in Google Play Store or App Store and register with your mobile phone number.
Where to use:
TNG payment is supported by 500 retail outlets merchants including 759 stores, Crostini and Hong Kong Optical Company Limited.
How to top-up:
You can top-up your TNG account at any designated channels, including 759 Store , credit card , 7-Eleven and JETCO ATMs (next working day).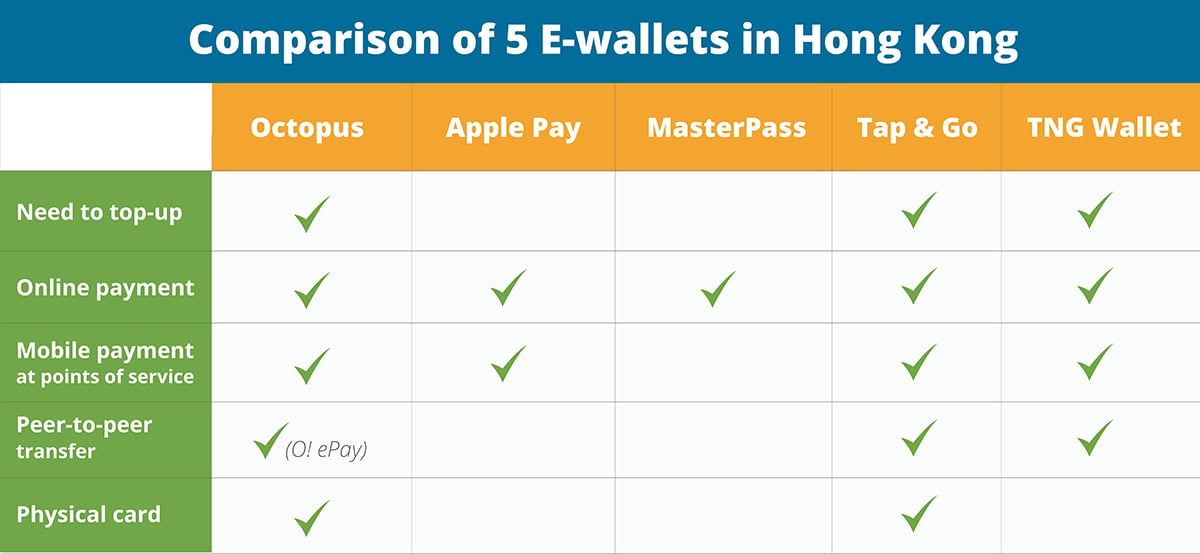 ——
Want to compare more credit cards in one go? Check out our credit card comparison portal now to find the right card that fits your need.
Visit MoneyHero.com.hk Blog for more money saving tips and financial advice. Don't forget to follow our Facebook Page!