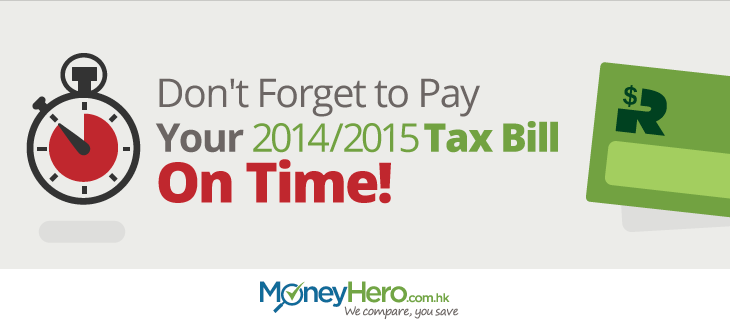 Settle your taxes now to avoid large penalty payments. You only have a few days to do so!
The first installment of personal taxes in Hong Kong should be paid in January while the second one should be paid in April. Not paying your taxes on time can be a costly affair. Late payments will be levied with a 5% surcharge and 10% after six months of default. You not only get slapped with a hefty fine but potentially face legal action from the Hong Kong Government, and it will affect your credit score when you have a judgement filed against you.
If you have trouble paying your taxes in Hong Kong, you may be better off taking advantage of the competitive tax loan rates currently available in the market between January to March 2016. The interest for these loans is far less than the penalties for paying late. As the saying goes, "it is always better to start the Chinese New Year debt free!"
Read More: How to Pay Taxes in Hong Kong – A Quick Guide for Expats
As you can see in the table above, the average tax payer in Hong Kong could save up to HKD 1,114 by taking on a tax loan versus facing unnecessary fines for late payments. We also calculated that Hong Kong taxpayers could save a total sum of HKD 80 million by paying their taxes on time!
With the second installment of Hong Kong personal taxes due in April make sure you set yourself a calendar reminder right now.
If you don't have enough saved to pay off your tax bill, then consider applying for a Hong Kong tax loan today. Check out MoneyHero.com.hk's tax loan comparison portal to find the best deal for you, at the friendliest rate and terms most suited to your income and savings.
Source*: Inland Revenue Department and MoneyHero.com.hk
Read More: 6 Must-Know Tips to Get the Best Tax Loan in Hong Kong