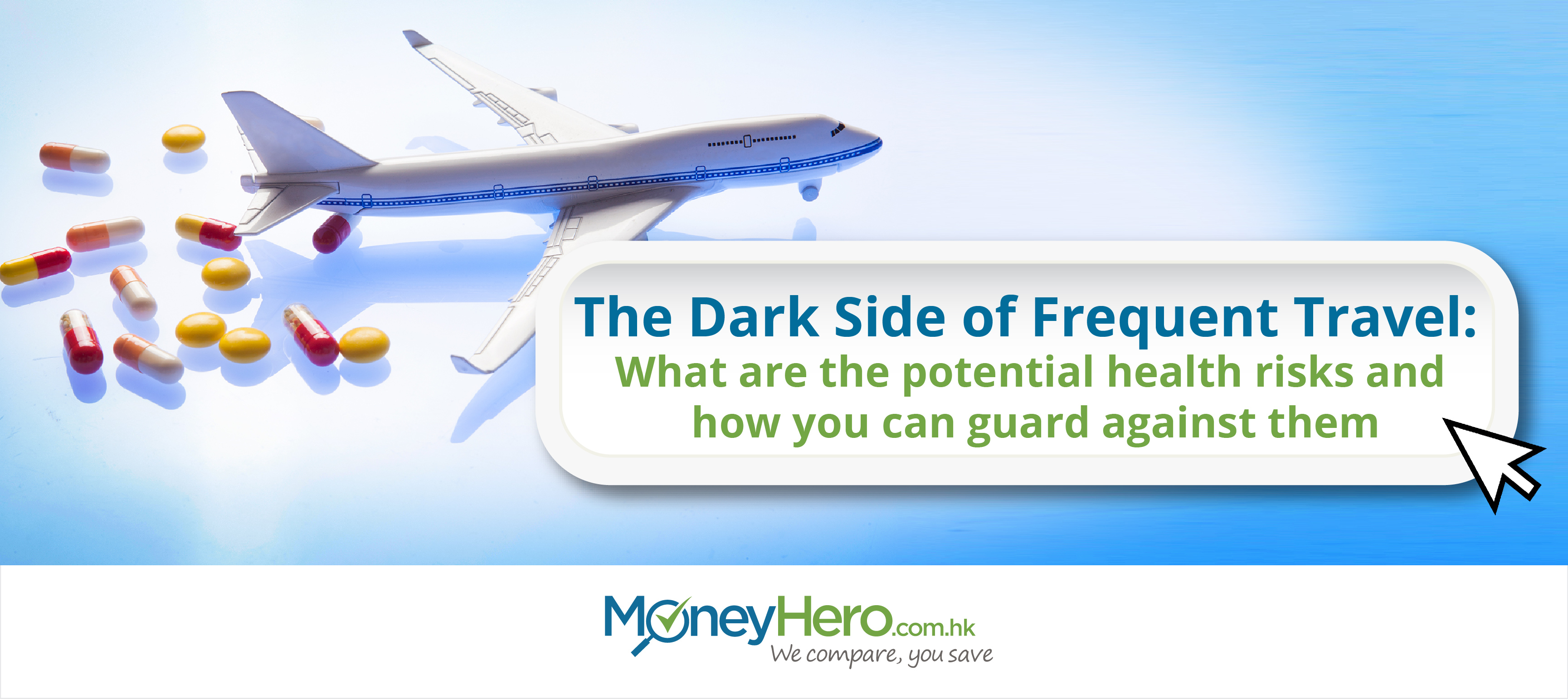 As people travel more often and further away in the increasingly globalized business world, passengers are now exposed to a number of factors that may pose risks on their health and well-being – the changes in environment, exposure of infectious diseases, cosmic radiation, the impact of foreign cultures and languages, etc. In fact, studies have found that frequent travel is detrimental to health and well-being. These health risks, however, can be minimized if frequent flyers takes the necessary precautions.
Potential Health Risks of Frequent Travel
According to the travel risk map 2016 created by InternationalSOS.com, the largest medical and travel security services firm in the world:
More than 70% of countries are assessed to have medium, high and very high medical risk ratings(based on factors such as endemic diseases and environmental health risks).

Nearly 1 in 3 trips abroad are to countries with higher medical or security risk (based on factors such as (social unrest and crime) than the traveler's home country.

71% of senior executive travellers have experienced a medical problem abroad.
According to a study published in the interdisciplinary journal Environment and Planning A last year, researchers from the University of Surrey and Lund University in Sweden found that:
1. Frequent flyers age faster:
Frequent flying can lead to chronic jet lag, which "has been linked in studies to disrupting gene expression that influences aging and the immune system" and it might also entail a higher risk of heart attack or stroke.
2. They are exposed to higher amount of radiation.
Flying more than 85,000 miles a year (seven round-trip flights a year from New York to Tokyo) exceeds the regulatory limit for public exposure to radiation facilities. Other studies show that frequent travellers run a greater risk of melanoma and breast cancer and greater exposure to cosmic radiation could be one of the cause.
3. They might be out of shape and have weaker immune system
Poor diet and lack of exercise caused by frequent travels induce higher risks of obesity. Jet-lag and exhaustion as a result of long-haul flights may also weaken passengers' immune system. The infectious bacteria and viruses that  circulate in a cramped airplane cabin may also get you sick.
4. They run higher risk of mental health issues
Flying too often might have adverse affect one's psychological health. Travellers must deal with the impact of foreign cultures and languages. The stress of preparing for a trip and being away from family and friends might damage your relationships and lead to mental health issues.
How you can protect yourself against health risks
If you often fly to other parts of the world for work, there are something you can do to minimize the negative effects that frequent travel brings to your health. You might consider alternative modes of transport such as taking the train to your destination, if options are available. If you have no choice but to travel by air, you should avoid taking connecting flights and try to fly direct instead. Apart from adequate exercise and a balanced diet, it is best that you have medical check-ups regularly which help identify any problems and allow you to stay stronger and healthier.
However, no one can predict when the disease will strike and it can be daunting if you fall ill when you travel abroad. Not only is it difficult to find quality clinicians who are culturally compatible and understand your native language in foreign countries, but it can also be prohibitive to enjoy good quality local healthcare. As medical costs in different countries are rising, travelling regularly without health insurance coverage can be devastating to you both physically and financially. In this case, a global health insurance plan with comprehensive coverage could give you a peace of mind, when you need immediate medical assistance overseas.
What's the best global health insurance plan for you?
To make sure you have the very best of care available wherever you are, you should choose a global health plan that provide you with essential cover for not only inpatient and outpatient care, but also treatment and examinations for other health issues such as cancer and mental health conditions.
Cigna's global health plan comprise of three levels of core cover (Silver, Gold and Platinum) with a range of additional modules, including International Outpatient and International Health and Wellbeing. Customers can enjoy the flexibility to create a comprehensive plan that suit their individual needs and quick access to a large network of healthcare professionals around the world.
Cigna also provides a range of additional modules, including International Outpatient and International Health and Wellbeing which give coverage for extensive outpatient care and treatment as well as routine adult physical examinations(with annual benefit up to $600 per period of cover). Medical tests such as prostate cancer screening, pap smear, mammograms and bowel cancer screening are fully covered under Platinum plan.
Cigna also provide full coverage for life management assistance programme. It is available 24/7/365, giving customers information, resources, and counselling on any work, life, personal or family issues.
Customers also have access to Cigna's online health education, health assessments and web-based coaching programmes in secure online Customer Area, which enables them to take control of their health through a number of tests and tools. For more details about the product, please click here or call MoneyHero.com.hk's hotline: (852) 2866 7791 (Mon to Fri 9:30 – 7pm) for free comparison services.
For more information about Cigna, click here.
Want more tips on how to choose a global health insurance plan?
Read More: 4 Key Things Business Travellers Should Ask When Buying a Global Health Plan
Read More: Why Preventive Healthcare is Important for a Female Frequent Flyer
——
Compare International Medical Insurance using our comparison tool and save up to HK$ 12,000* per year on your medical insurance.
Visit MoneyHero.com.hk Blog for more money saving tips and financial advice. Don't forget to follow our Facebook Page!